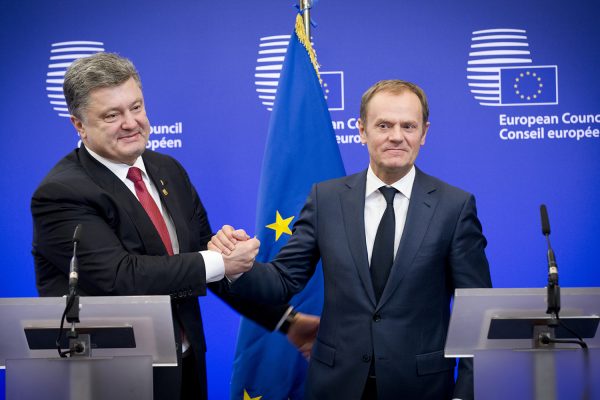 After the bungled arrest of Mikheil Saakashvili, a former president of Georgia and governor of Odessa, Leonid Bershidsky argues it is clear the West has backed the wrong man in Ukraine.
Saakashvili enjoys little popular support but had been trying to reinvent himself as an opposition leader by campaigning against corruption in President Petro Poroshenko's government.
Protesters freed Saakashvili from a police van on Tuesday after he had been dragged from his apartment in Kiev by security forces.
Corruption
Poroshenko, Bershidsky points out, has consolidated his power by sidelining the anticorruption institutions he was forced to set up by Ukraine's Western backers.
His allies have attacked and undermined the new corruption watchdog. Poroshenko himself has balked at establishing a special tribunal to handle corruption cases.
Yet it seems unlikely the West will pull its support.
Bulwark against Russia
So long as Western leaders see Ukraine as a bulwark against Russia, Bershidsky writes, Poroshenko can act domestically "as any other old-school Ukrainian politician, for whom the borders between power, money and brutal force are blurred."
Lev Golinkin argued much the same in Foreign Policy last year:
It's hard to imagine Kiev's brazen kleptocracy being handed dozens of "last" chances if Ukraine were involved in a conflict with, say, Burkina Faso. But Kiev is in a standoff with Russia, a land considered by many in NATO to be a top threat, which gives Ukraine a symbolic and strategic importance.
Nobody understands — and exploits — this better than Poroshenko and his cronies.