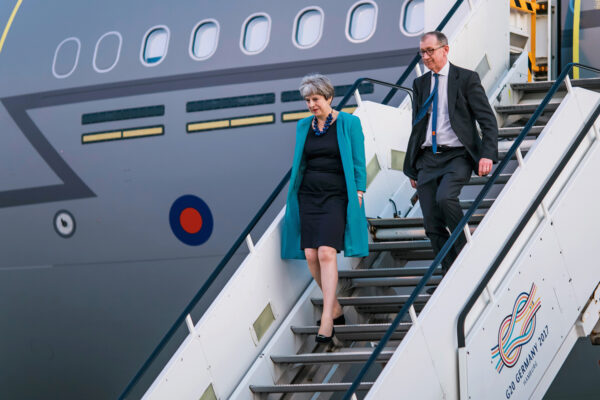 Britain's Conservatives are paying the price for putting party before country.
Theresa May, the prime minister, only elevated Boris Johnson and Priti Patel to the cabinet last year because she felt she needed to appease the pro-Brexit wing of her party.
Both had supported an exit from the European Union in the 2016 referendum.
Both have now done harm to British diplomacy and possibly put a British citizen in danger.
Crisis
Patel has resigned as international development secretary after it emerged she had failed to disclose dozens of meetings with Israeli officials.
Johnson, the foreign secretary, may have inadvertently added to the prison sentence of a British woman who is being held in Iran by telling parliamentarians she was "simply teaching people journalism" in the country.
Nazanin Zaghari-Ratcliffe, who has been convicted of plotting against the Iranian state, worked for the Thomson Reuters Foundation but was visiting family when she was arrested in Tehran last year.
Michael Fallon stepping down as defense secretary over accusations of inappropriate behavior toward women and May's deputy, Damian Green, facing similar accusations adds to the sense of crisis at the top of Britain's government.
Blame the party
Much of the blame will be laid at the door of 10 Downing Street, some of it deserved. Having thrown away her majority in an unnecessary election, May has yet to reassert her authority — if she ever can.
But the whole Conservative Party is to blame for leading Britain down the path of Brexit and allowing the need for intraparty unity to prevail over the national interest.