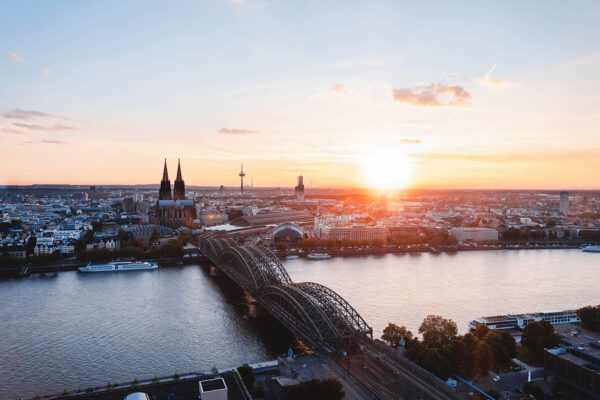 Germans are more centrist and optimistic than most Europeans. The French and the Spanish have yet to feel the economic recovery and are more inclined to vote for parties on the far left and the far right. The Italians are even more pessimistic, yet they remain wary of extremes.
Those are among the findings of a Europe-wide survey conducted by the German Bertelsmann Stiftung.
Here are the figures:
Relatively more Germans place themselves in the center
Across the EU, 17 percent of voters put themselves on the left or the extreme left of the political spectrum; 32 percent call themselves center-left; 34 percent center-right; and 17 percent right or extreme right.
In France, both extremes are bigger.
In Spain, there are relatively more voters on the left.
In Germany, 80 percent put themselves in the center.
It's tempting to see a link with how Europeans evaluate their economic situation
77 percent of Germans say things have either improved or stayed the same in the last two years.
In France, only 55 percent agree. 45 percent say things have gotten worse.
40 percent of Spaniards say the same.
The Italians have it worst, yet they remain more centrist than the French and the Spanish.
Germans are less satisfied with the direction of the EU
Only 28 percent are content.
The EU average is 34 percent.
The Italians stand out: only 17 percent approve of the direction the European Union has taken.
But Germans feel better about their own country
59 percent say things are moving in the right direction.
Only 36 percent of the French and 27 percent of the Spanish agree.
In Italy, only a dismal 13 percent is happy with the state of the country.