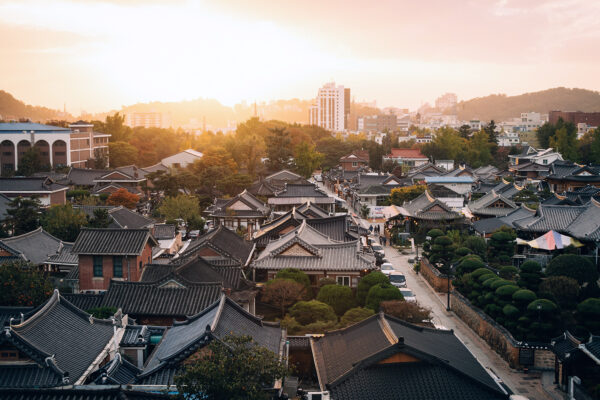 Various American media report this weekend that President Donald Trump is thinking of canceling a trade agreement with South Korea.
This may be bluster: an attempt to force the South Koreans to make concessions. It's the way Trump "negotiates".
But if he makes good on this threat, it would be another self-inflicted wound for American commerce and a setback for America's strategy in East Asia.
South Korean disappointments
The United States-Korea Free Trade Agreement was negotiated during the George W. Bush Administration and ratified under Barack Obama. It eliminates virtually all remaining tariffs between the two sides, creating enormous business opportunities. Estimates are the treaty could add $10 billion to the American economy and lead to a net gain of between 70,000 and 280,000 jobs.
Obama nevertheless waited three years to ratify the agreement under pressure from the American car industry, which feared South Korean competition.
Adding insult to injury, he slapped tariffs on South Korean steel once the pact was finally put in place.
Then Trump came to power and immediately pulled the United States out of the Trans Pacific Partnership (TPP), which would have liberalized trade across the Americas and Asia.
That agreement promised to raise global economic output by $220 billion over ten years by eliminating tariffs, tearing down non-tariff trade barriers and harmonizing product standards across the participating nations.
Japan is leading efforts to keep TPP alive, but without the United States — the world's largest economy — its impact would be much reduced.
South Korea is once again left disappointed by its American friends.
Pivot? What pivot?
There is a strategic element to these trade deals as well.
The pact with South Korea strengthens a crucial alliance in Northeast Asia and gives the country leverage vis-à-vis its powerful neighbor, China.
The hope was that TPP, by drawing in most countries around the Pacific Ocean except China, would have given second largest economy in the world no choice but to abide by its liberal trade rules.
Now China is pushing its own trade regime instead, called the Regional Comprehensive Economic Partnership (RCEP).
Like TPP, it would lower, and in some cases eliminate, tariffs and harmonize intellectual property rights.
China's hope is to involve all countries in Southeast Asia as well as Australia, Japan and South Korea.
But not the United States.
America alone
Australia — whose prime minister Trump infamously berated in a phone call — has already thrown its support behind the Chinese initiative.
South Korea could be next. And if RCEP goes forward, it would doom Japan's attempt to save TPP. Who needs two treaties when you can have one?
Trump promised to put "America first". The reality looks more like "America alone".