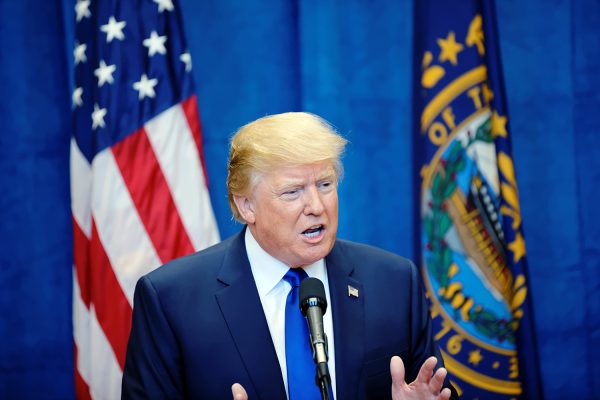 Donald Trump's seven months as president have been one surprise after another. From his unexpected diplomacy with China and his certification of the Iran nuclear deal — both of which he lambasted as a presidential candidate — to daily stories of White House intrigue and the dismissal of top government officials, Trump has created an atmosphere of unpredictability in Washington DC.
This is deliberate.
"We must as a nation be more unpredictable," he argued last year.
But is it improving America's position in the world?
Allies
Anxious allies say that Trump's unpredictability might be better described as incoherence — or chaos.
To be a fly on the wall when world leaders meet. Some, like Germany's Angela Merkel, have been unusually critical of his president in public. Imagine how they speak about Trump in private.
The American has questioned the European Union while welcoming Brexit. He has spoken fondly of anti-EU politicians like France's Marine Le Pen only to embrace the man who vanquished her, Emmanuel Macron. He disparaged NATO allies before claiming his admonitions were making the pact stronger. He praised China's Xi Jinping only to criticize him months later for failing to rein in North Korea. He pulled out of the Trans Pacific Partnership, which was a central component of his predecessor's strategy to balance against China.
It's hard to see how disheartening America's closest allies is making the country "great again".
Middle East
Trump's Middle East policy has been a little less ambiguous.
Unlike Barack Obama, Trump wholeheartedly sides with Saudi Arabia and the other Sunni Arabs in their regional cold war with Iran.
But that is where the clarity ends.
He reportedly didn't want to certify Iran's compliance with the 2015 nuclear deal — yet he has done so twice.
He repeatedly counseled against a bigger American role in the Syrian conflict only to start his presidency with a cruise-missile barrage on a Syrian air base and by ramping up support for the Syrian Kurds.
But then he withdrew America's support from other rebels fighting the regime of Bashar al-Assad.
America First
If Trump's approach is enhancing counterterrorism cooperation with allies and leading to better trade deals — his stated priorities — we have yet to see it.
There may be a strategy behind Trump's inconsistencies, but so far the only pattern others see is "America First".