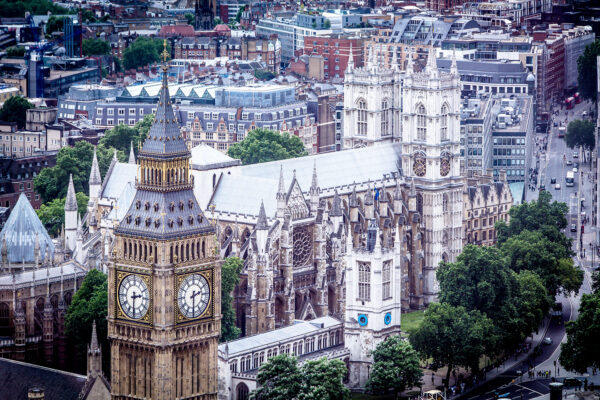 A year has passed since Britain voted to leave the European Union and huge questions remain unanswered.
Jon Worth lists a few at his blog:
What's going to happen to Britain's £700 billion trade with the EU?
How many planes will be allowed to fly across the Channel once Britain exits Europe's open-skies regime?
How long is it going to take to assess and renegotiate 759 international treaties Britain is currently part of as a member of the EU?
What will happen to the European Health Insurance Card and the 27 million Brits who have one?
The deadline for a Brexit deal is March 2019, but some of these questions need to be answered sooner. Businesses want to make plans. Airlines, health insurers, hospitals, logistics companies and merchants can't wait and hope for the best.
More questions
I can think of a few more questions:
Will British farmers be compensated for the loss of European agricultural subsidies?
What will happen to British agricultural exports when products of animal origin need to go through lengthy certification and inspection procedures?
Will Britain accept post-Brexit EU monitoring of projects the bloc has financed? The EU argues it must.
What about the rights of EU nationals working in Britain and British nationals working in the EU? This question is most pressing for the 27,000 people who cross the border between Gibraltar and Spain and between Ireland and Northern Ireland every day.
Will 125,000 EU students in Britain be allowed to finish their programs?
What about EU pensions for British nationals who worked for EU institutions?
There are also nuclear agreements under Euratom, EU consumer rights, decisions of the European Court of Justice… In the absence of an agreement, they will all be voided in April 2019.
Warnings
The immensity of the challenge should not come as a shock.
I myself wrote in the days before the referendum that divorcing Britain from the EU would be an impossible mess. (No, I'm still not over it.)
The Financial Times warned that disentangling British from EU law would be excruciating, not in the least because EU laws and judicial decisions have been incorporated into the devolution statutes of Northern Ireland, Scotland and Wales as well as the 1998 Good Friday Agreement.
Jacobins
Brexiteers brushed off these warnings as "Project Fear". To this day, hardliners maintain that Britain could comfortably leave without a deal.
They are the Jacobins of British politics, writes Martin Wolf:
Their ideological intensity has devastated the Conservative Party and reduced British politics to its present shambles. There is, as a result, neither a comfortable exit from Brexit nor a plausible way of managing it smoothly.
It's starting to look like he's right.