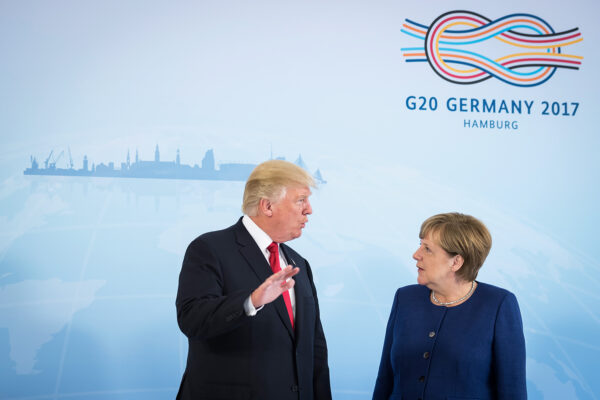 The G20 summit in Hamburg, Germany has been a mixed success for American president Donald Trump.
On Syria:
On the one hand, Trump negotiated a ceasefire for southwestern Syria with his Russian counterpart, Vladimir Putin. American-backed rebels have been fighting the Russian-backed regime of Bashar Assad there.
On the other hand, he didn't elicit Russia's support for the war against the self-proclaimed Islamic State, which is Trump's priority.
On trade:
On the one hand, G20 leaders conditioned open markets on "reciprocal and mutually advantageous trade" in their summit declaration and recognized the role of "legitimate trade defense instruments" — a political victory for Trump.
On the other hand, a threat from European Commission president Jean-Claude Juncker to retaliate with EU trade sanctions appears to have persuaded Trump not to raise tariffs on steel.
Uncertainties remain:
How much progress can Trump really make in American-Russian relations when he refuses to take Putin to task for his meddling in the 2016 election? Secretary of State Rex Tillerson said Trump pressed Putin on this, but the Russian foreign minister, Sergei Lavrov, claimed Trump accepted Putin's denials.
The United States Senate recently passed a bill that expands sanctions against Russia. Will Trump veto it?
If Trump follows through on his "America First" mantra, it could shrink global trade, push up the costs of American imports and push down the profits of American companies.