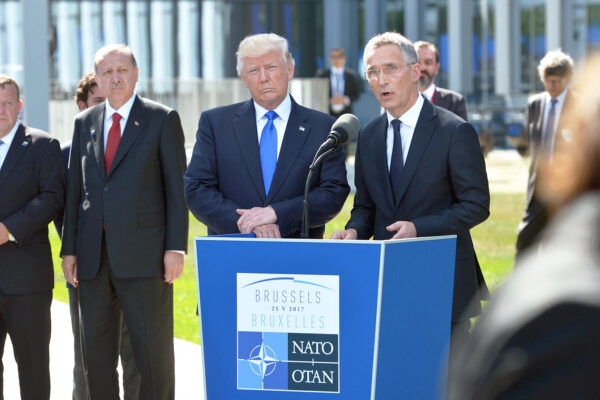 Donald Trump promised to make America great again, but that's not what it looks like to the rest of the world.
The Pew Research Center found that only 22 percent of people around the world trust the American president.
The figures are worse in Western Europe, traditionally home to America's closest allies. Fewer than one in five Europeans have confidence in American leadership anymore.
This matters. A lack of faith in Trump could have costly ramifications for the United States in economic and national-security terms.
Trump's rules
It's not hard to understand why foreigners don't trust the president. Recent trips to Europe and the Middle East revealed that Trump (still) doesn't comprehend even the basics of foreign, military and trade policy.
The self-proclaimed dealmaker doesn't have a capacity for diplomacy either. An example was when he brushed aside the Montenegrin prime minister, Duško Marković, at a recent NATO summit in Brussels in order to get in front of the line. The video went viral around the world.
But this is only a minor incident compared to what may lie ahead. The fact that this president plays by his own rules — or no rules — makes other leaders apprehensive and afraid of what he might do next.
G20 tension
These tensions could come to a head at the upcoming G20 summit in Hamburg, Germany.
Emmanuel Macron and Angela Merkel, the leaders of France and Germany, are expected to press their case for free trade and multilateral cooperation on climate change. Both fly in the face of Trump's "America First" approach.
No doubt Trump will question their motives and take to Twitter to complain that the Europeans aren't paying their fair share.
At some point, Trump supporters must start to wonder how this is helping to make America great again.