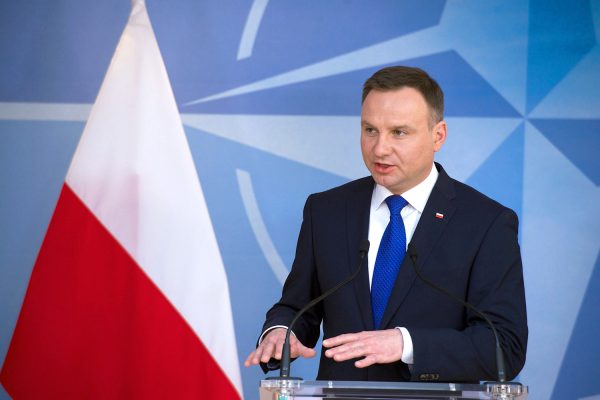 Poland's president, Andrzej Duda, has surprised observers by vetoing legislation from his own Law and Justice party that would have defanged the judiciary.
Closer scrutiny suggests Duda's opposition is less meaningful than it is made out to be, though.
The president has said he will sign the bills if they are amended and Leonid Bershidsky argues at Bloomberg View that his proposed changes don't deviate from the legislation's objective: "to put the judiciary, which the party argues has turned into an elitist caste, under more political control."
Separation of powers
The National Judicial Council, which chooses lower-level judges, is currently formed by judges themselves. Law and Justice wants to turn it into a political body. Under the original legislation, a simple majority would have sufficed to install members. Under Duda's proposal, a three-fifths majority would be required. Either way, the courts would be subjected to parliamentary control.
Moreover, if no three-fifths majority can be found (likely, given that the opposition is in no mood to do deals), Duda's proposal would give the president the power to make judicial appointments — making a complete mockery of checks and balances.
Duda also did sign a law that gives the justice minister the power to unilaterally replace court presidents.
Russian-style
It reminds Bershidsky of Russian government tactics: "present preposterous versions of laws that severely limit civil liberties and then slightly soften the bills after people protest on the social networks and rallies are held so the public feels heard."
Duda's veto gives pause to the European Union's vehement opposition to Law and Justice's assault on judges and throws a bone to domestic opponents. But it ultimately changes little.