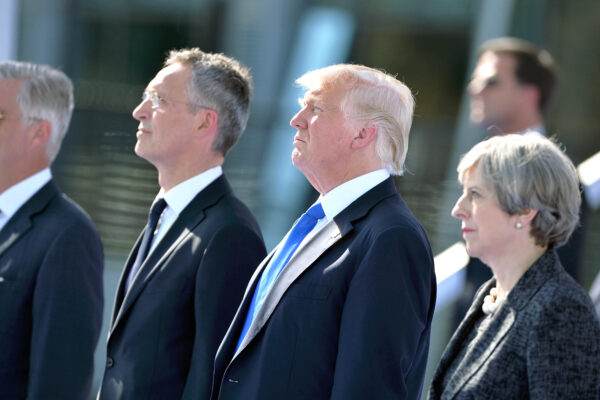 Brexit, last month's lousy election result and Theresa May's deal with the Democratic Unionist Party of Northern Ireland to stay in power have divided Britain's Conservatives into three camps, writes Matthew d'Ancona in The Guardian:
Ideologues: Worshippers of Milton Friedman, Friedrich Hayek and Ayn Rand who believe the Thatcherite revolution is unfinished. "Like all millenarian cults, they take for granted the manifest truth of their arguments and were offended by the supposed left-wing content of May's manifesto."
Explainers: They blame the party's disappointing election result not on principles or priorities but on communication and strategy. They are right to an extent, according to d'Ancona: "distracted by Brexit and corrupted by a sense of entitlement, the Tories must recover the art of communication and elucidation."
Adapters: Modernizers who do believe the party needs to change its policies. "They understand that the world is changing at an unprecedented pace and that the old solutions are running out of road. In a century of automation, globalization, new forms of inequality and shifting assumptions about the role of the state, it isn't enough for Conservatives to sound like a retro 80s show."
The ideologues are not the future. The explainers are the largest group, but the adapters have a better sense of where the party needs to go.
New challenges
They are a diverse group. In Scotland, Ruth Davidson is marrying social liberalism with administrative competence. In England, Oliver Letwin, who was David Cameron's head of policy, calls for higher, not lower, taxes in order to reduce the deficit without starving public services.
What the adapters have in common is that they understand conservatism needs to find answers to the challenges of housing, the changing nature of work, the digital revolution and the longevity of the National Health Service and social care.
The first three are hardly priorities for older, rural voters who form the Conservative Party's base. But they are for younger and middle-class voters who, disappointed by May's provincialism, switched to Labour in the last election and robbed the Conservatives of their majority.