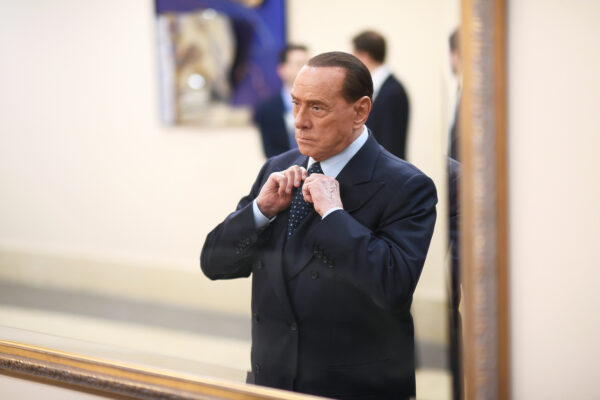 Silvio Berlusconi is eying a comeback in Italy — again.
The eighty year-old former media tycoon, who was prime minister four times between 1994 and 2011, still leads Forza Italia, the country's largest conservative opposition party.
But it is only polling around 14 percent support. So many things need to happen to put Il Cavaliere back in power that it looks like a long shot:
The European Court of Human Rights needs to overturn Berlusconi's ban from public office. Elections must be held before May 2018, but Berlusconi can't run again until 2019 due to a conviction for tax fraud. He is appealing the verdict.
The ruling center-left Democratic Party and the anti-establishment Five Star Movement, which are polling in first and second place, respectively, need to lose popularity.
So does the formerly separatist Northern League, which Matteo Salvini is transforming into a national right-wing populist force that is anti-euro and anti-immigration.
A new electoral law must have a high-enough threshold to prevent Foreign Minister Angelino Alfano's center-right Popular Alternative from eating into Berlusconi's margins — but not so high as to prevent the nationalist Brothers of Italy from winning seats. Berlusconi would need them for a majority.
Some of these things may work out in Berlusconi's favor. A new progressive party could split the left-wing vote, denying the Democrats a win. The Northern League struggles to win over voters in the poorer south. Alfano's party may not survive the next election.
But Berlusconi needs all of it to work out and then some. How likely is that?