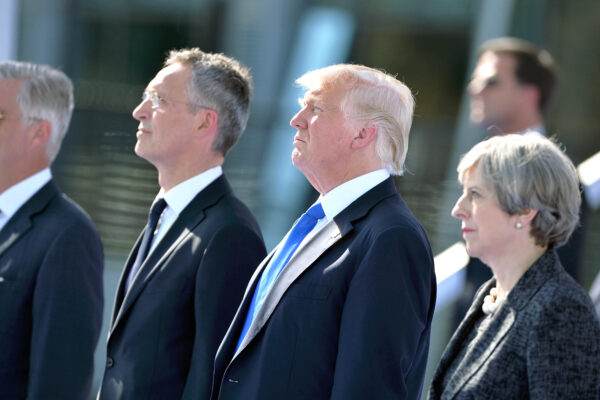 Since Donald Trump's election, the world's confidence in American leadership has plummeted from 64 to 22 percent, the Pew Research Center has found.
The decline has been sharpest in America's closest allies. Less than one in five Europeans trust the United States anymore. Only 22 percent of Canadians do. In Australia and Japan, the numbers are 29 and 24 percent, respectively.
Under Barack Obama, by contrast, 80 percent of Westerners or more trusted the American president to do the right thing.
The Philippines and Vietnam are among few countries where more than 50 percent of people still have faith in the United States. But even there, the numbers are down: from 94 to 69 percent in the former and 71 to 58 percent in the latter.
The only countries that buck the trend are Israel and Russia. Trump gets higher marks in both.
The Israeli increase, from 49 to 56 percent, is relatively modest and probably reflects right-wing hopes that Trump will treat the Jewish state more favorably than his predecessor.
Attitudes in Russia have changed dramatically. Only 11 percent of Russians trusted Obama. 53 percent have confidence in American leadership now that Trump is president.
Their own government, after all, helped him get elected.