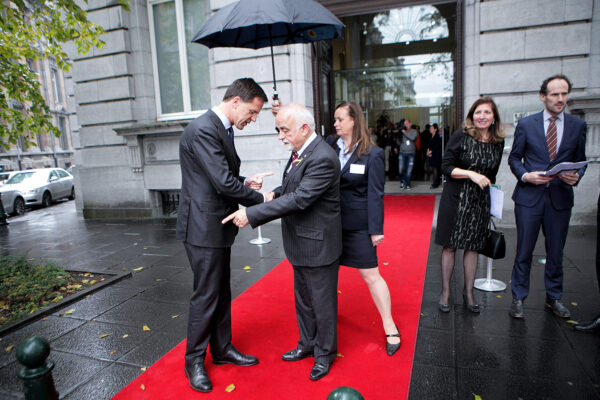 The Dutch center-right is due to start negotiations with the Christian right to form a majority government after all three left-wing parties have spurned talks.
Liberal Democrat leader Alexander Pechtold warned on Wednesday that the differences between his secular party and the Christian Union are substantial. The two hold opposite views on donor registration, euthanasia and legalizing marijuana.
Pechtold earlier rejected negotiations on those grounds, preferring to explore a pact with the Greens, Labor Party or far-left Socialists.
However, talks with the Greens collapsed when they refused to compromise on immigration policy while Labor and the Socialists have refused to sit down with Prime Minister Mark Rutte's liberals.
Last option
That leaves the Christian Union as the only party that can help Rutte's liberals, Pechtold's liberal Democrats and the conservative Christian Democrats to a majority.
The three are five seats short of a majority in the lower house, which is exactly the number of deputies the Christian Union won in the election in March.
Their economic program is also relatively close to the center-right's.
Reforms
The liberals, liberal Democrats and Christian Democrats are keen to form the heart of the next government, given that they broadly agree on tax, health and labor policy.
Tax reform is the priority. The Dutch revenue service has warned that the system is now so complex it makes efficient tax collection impossible.
The three center-right parties want to simplify the code, harmonize tax rules for full-time employees and the self-employed, ease the burden on (small) businesses and possibly convert health and rental subsidies into tax credits.
The Christian Union can live with most of these proposals, although it will likely demand favorable tax treatment for families.
In a coalition with the Greens, the liberal Democrats could have pushed for higher taxes on pollution. The Christian Democrats, who are popular among farmers, and the liberals, who are the most pro-business party, aren't warm to this. Although they have come around to subsidizing green energy.
The two Christian parties are wary of liberalization in health care but can probably be persuaded to allow more competition between health-care providers. The liberals argue that's the best way to control rising health costs. The left would have wanted to roll back liberalizations.
Labor reform may turn out to be more controversial than the three parties expect. The liberals, liberal Democrats and Christian Democrats all feel the outgoing government — a left-right pact between Labor and the liberals — has been too hard on businesses and the self-employed, but polls show that the vast majority of Dutch voters feel the labor market is rather too flexible.