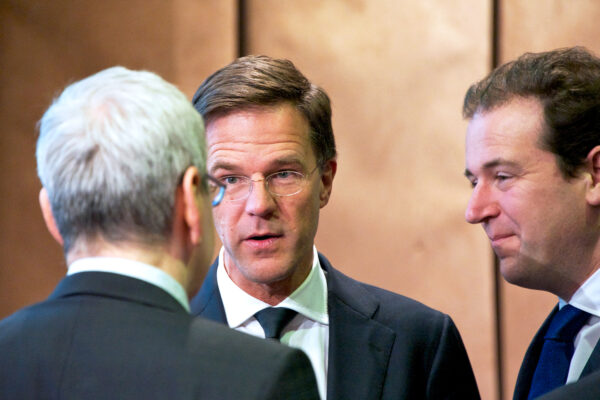 Four-party talks to form a coalition government in the Netherlands have broken down a second time, making a minority government, led by Mark Rutte, more likely.
For the last two weeks, Rutte had been conducting what were described as informal talks with the leaders of the more centrist liberal Democrats, the conservative Christian Democrats and the Green party.
The talks, led by retired Labor Party politician Herman Tjeenk Willink, were the four parties' second attempt at forming a government.
A first round of negotiations, held under Health Minister Edith Schippers after the election in March, broke down in May.
Then as now, the sticking point was immigration.
The Greens reportedly rejected Turkey-style deals that could see the EU pay countries in North Africa to stop asylum seekers before they attempt to cross the Mediterranean Sea.
Rutte's liberals and the Christian Democrats, who both face competition from the nativist right, argued in favor of such arrangements.
Deadline
Although there is no deadline — and it isn't unusual for Dutch coalition talks to drag on for months — the parties would miss an opportunity to introduce their own spending plan for 2018 if they can't do a deal before September.
If there is no new government by then, Rutte's outgoing coalition with the center-left Labor Party would need to draw up a budget.
Out of options
Without the Greens, the center-right seems to be out of options.
The liberal Democrats see no point in negotiating with Christian Union, a small party that is socially more conservative than the Christian Democrats. The two hold opposite views on drug policy, euthanasia and organ donation law.
Both the Christian Democrats and Labor, which went down from 25 to 6 percent support in the election, have resisted a left-wing alliance of five parties without Rutte.
And none of the other major parties want to collaborate with Geert Wilders' Freedom Party, despite it being the second largest.
That would leave a minority government as the only remaining option.