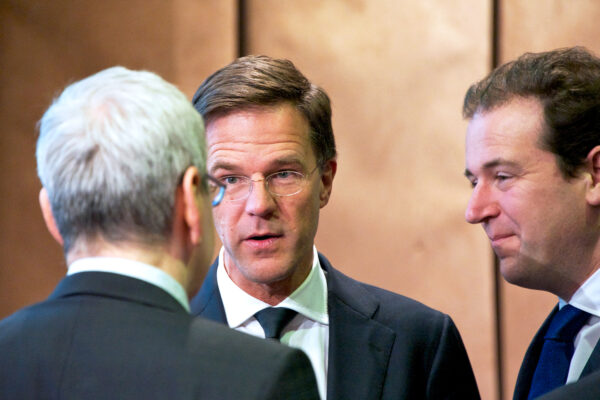 It is starting to look like there may be no way to form a majority government in the Netherlands without the recently vanquished Labor Party.
The social democrats have so far ruled out teaming up with the center-right, citing their defeat in March's election as reason for going into opposition.
The party went down from 25 to 6 percent support, its worst result ever. Left-wing voters could not forgive Labor for forming a grand coalition with Prime Minister Mark Rutte's liberal party in 2012.
Labor has only nine seats left in the 150-seat lower house. But that is enough to give Rutte's liberals, the more centrist liberal Democrats and the conservative Christian Democrats a majority.
The three parties, which are keen to govern together, are five seats short.
Christian alternative
Four-party talks with the Greens, who took most of Labor's support in the election, have twice failed.
The socially conservative Christian Union could give the other three a majority. It has five seats. But its views on drug policy, euthanasia and organ donation are anathema to the liberal Democrats.
The Christian Union's economic and health policies, by contrast, are actually closer to the center-right's than Labor's.
Labor made tax reform impossible in the last parliament by conditioning tax cuts for workers on higher rates for businesses and the rich. The liberals, liberal Democrats and Christian Democrats agree the priority must be tax relief for employers.
Labor also seeks to roll back liberalizations in health care which the pro-market liberals and liberal Democrats support.
Possible on paper
A left-wing pact, with the far-left Socialists but without Rutte's liberals, is numerically possible but a political nonstarter. The Christian Democrats have ruled out it. Pechtold wouldn't be comfortable in such an arrangement either. In addition to differences in tax and health policy, his pro-European Democrats would clash with the Euroskeptic Socialists.
A right-wing pact, with the Freedom Party, is similarly possible on paper only. The Christian Democrats and liberals once again made clear their opposition to such an alliance this week, calling the nativists' anti-EU and anti-immigrant views unacceptable.
Taking their time
It looks like there is no easy solution then, but there seldom is.
Dutch politicians may have overlearned the lesson of 2012, when Labor and the liberals surprised their voters by forming a two-party government within weeks of the election.
Had talks with other parties been tried first, it might have made it easier for voters to accept the inevitability of a pact with their rivals. But party leaders felt there was no time to waste. The Netherlands was facing its worst economic crisis in decades at the time.
Now there is less urgency. The Dutch economy is growing. Public finances are stable. Parties can take their time and pursue talks they know will probably fail in order to make the outcome more palatable to their supporters.