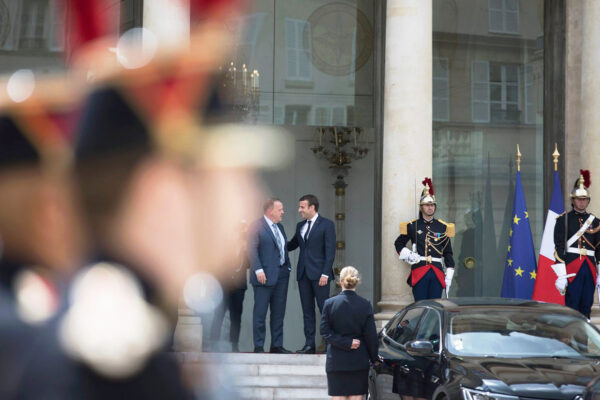 Emmanuel Macron, the new French president, has given cabinet posts to politicians from the center-left and the center-right who supported him in the election.
Jean-Yves Le Drian, a Socialist Party veteran who endorsed Macron rather than his own party's candidate, Benoît Hamon, was named foreign minister on Wednesday. He served as defense minister under the previous president, François Hollande.
Gérard Collomb, another leftist who broke with the Socialist Party to support Macron, has been rewarded with the Interior Ministry.
Republican division
Center-right Republicans in the new government include Édouard Philippe as prime minister and Bruno Le Maire as economy minister.
Both are liberals who supported the labor and tax reforms Macron enacted when he served as economy minister under Hollande.
Le Maire is also a leader of the pro-Macron faction in the Republican party. By wedding him to his project, Macron could exacerbate divisions on the right to the advantage of his own centrist party, En Marche!
Pro-European
Le Maire shares pro-European views with Sylvie Goulard, a former member of the European Parliament for the centrist Democratic Movement who is the new defense minister. Both speak German.
The leader of the Democratic Movement, François Bayrou, threw his support behind Macron during the election. He has been named justice minister.
Presidential majority
The mix of center-left and center-right ministers underlines Macron's need to transcend the traditional French political divide.
His victory has divided both the Socialists and the Republicans. A far-left faction under Hamon could split off from the former while conservatives in the latter argue for opposition to Macron's globalist agenda lest more reactionary voters defect to the National Front.
Macron's party is not expected to win the legislative elections in June outright. He would likely need centrists from both major parties to switch sides and join his presidential majority in order to govern.