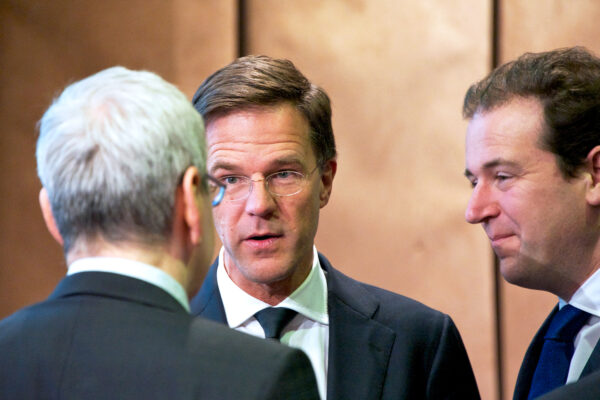 Center-right parties in the Netherlands may attempt a second time to form a coalition government with the Greens following the appointment of a new negotiator.
Parliament on Tuesday asked retired Labor Party politician Herman Tjeenk Willink to take over from Health Minister Edith Schippers, who had been leading the talks since the election in March.
Tjeenk Willink is one of the country's most respected elder statesmen. He was an advisor to Queen Beatrix and has twice led coalition talks in the past.
Failed attempts
Despite his stature, though, he may not find the job easier than Schippers did.
She was unable to help her own liberal party and the Christian Democrats bridge their differences with the liberal Democrats and Greens. Immigration was reportedly the most divisive issue between the four.
Swapping the Greens for the smaller Christian Union didn't work either. The party holds opposite views from the liberal Democrats on donor registration, drug policy and euthanasia.
The liberal and Christian Democratic party leaders, Mark Rutte and Sybrand van Haersma Buma, have blamed their liberal Democratic counterpart, Alexander Pechtold, for shooting down a possible coalition with the Christian Union before talks between the four parties could even be held. But both he and the leader of the Christian Union said negotiations would be pointless.
No alternatives
Pechtold and left-wing leaders have suggested exploring a five-party coalition with Labor and the far-left Socialists — without the liberals.
They would need the Christian Democrats for a majority, but they don't want to be the most right-wing party in the next government.
Labor is reluctant to govern at all, given how badly it lost the election. It went down from 25 to 6 percent support, an historic defeat.
The Socialists, for their part, are unwilling to sit down with the liberals, arguing that such negotiations would be pointless as well. (They are probably right. The two don't see eye to eye on health care, labor reform and taxes.)
All the major parties have ruled out collaborating with the nativist Freedom Party, despite it being the second largest.
Back to square one
That leaves two options: either a minority center-right government or back to the original plan, which was a coalition between the liberals, liberal Democrats, Christian Democrats and Greens.
Such a pact would best reflect the outcome of the election. The liberals lost seats but still placed first. The other three parties won.
The four would also have a comfortable majority in the Senate, where the outgoing government did not.
Green party leader Jesse Klaver left the door open to a second try on Tuesday, saying there was a "substantial impasse" during the first round of talks but that he would wait and see what Tjeenk Willink came up with.