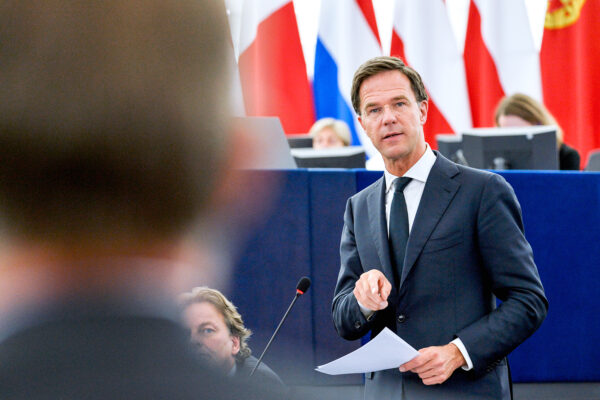 Two days before parliamentary elections, Dutch prime minister Mark Rutte has reiterated his opposition to a pact with the nationalist Freedom Party, telling Geert Wilders in person that the two will "never" work together again.
Earlier on Monday, Rutte urged voters not to let the Netherlands become the "third domino" that falls to populism after Britain voted to leave the European Union and America elected Donald Trump.
"This is not the time to experiment," he told reporters in Rotterdam.
Stability
Rutte, in power since 2010, repeated his call for stability in a televised debate with Wilders that night.
He said the Freedom Party leader had "radicalized" since pulling the plug on an informal right-wing coalition with Rutte's liberals and the Christian Democrats in 2012.
Rutte has yet to forgive his rival for this betrayal.
Credibility
Wilders, for his part, hammered away at Rutte's credibility.
He reminded voters that Rutte promised tax relief in the 2012 election only to raise taxes in a government with the center-left Labor Party.
Rutte also went back on his word not to support a third bailout for Greece.
"If you want to put the Netherlands up for sale, then by all means vote for the liberals," Wilders huffed.
Projections
But it's his party that is down in the polls. Freedom Party support reached a 21-percent high in December, but has fallen to around 14 percent since Rutte ruled out another right-wing coalition.
His liberals are projected to win the election on Wednesday, although they would still need three or four other parties for a majority.