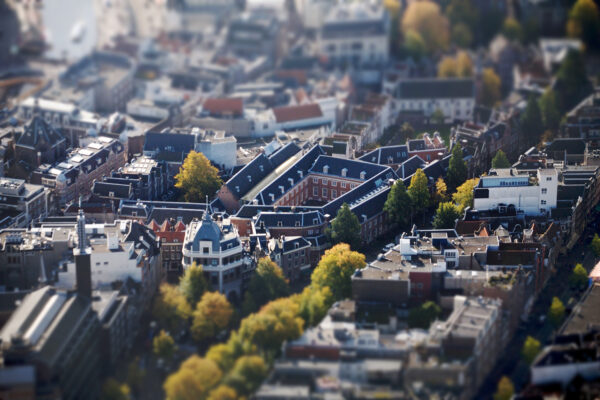 Liberal Democrat and Green party voters in the Netherlands are more educated than supporters of the nationalist Freedom Party and far-left Socialists.
An Ipsos exit poll found that 58 and 55 percent of liberal Democrats and Greens, respectively, have graduated from college. Only 15 and 18 percent of Freedom and Socialist Party voters have.
The findings, while not surprising, underline that these four parties represent extremes in the Netherlands' culture war.
Extremes
The liberal Democrats and Greens, who are projected to have won a combined 21 percent of the votes, are both pro-EU, socially progressive and relaxed about immigration.
The Freedom Party and Socialists, who got a combined 22 percent support, are Euroskeptic, more traditional in their values and uneasy about multiculturalism. The former even wants to bar further immigration from Muslim countries altogether.
"Blue" liberal Democrats Greens are also more urban whereas "red" Freedom Party and Socialist voters are more likely to live in provincial towns.
Parties in the middle
Prime Minister Mark Rutte's liberal party and the Christian Democrats hover between the blue and red extremes. They won 21 and 13 percent support, respectively, in the election on Wednesday.
Nearly one in two liberal party voters have a university degree. Separate surveys have revealed that liberal voters, on average, are the most optimistic about their future.
Rutte has hardened his party's line on immigration, but he also contrasts his can-do mentality with the doom and gloom of Geert Wilders.
A third of Christian Democrat voters has a college education. Under Sybrand van Haersma Buma, they have become more reactionary, proposing, for example, to criminalize the glorification of violence and introduce a mandatory national service to enhance the assimilation of non-natives. Their appeal is to voters who feel Dutch society has become too licentious.