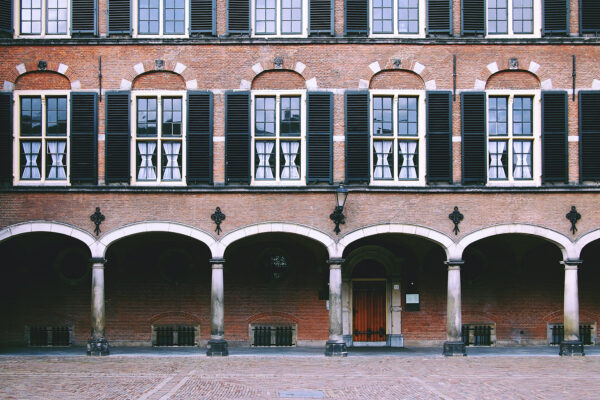 Center-right parties are expected to dominate the next coalition government in the Netherlands.
If the exit poll released on Wednesday night turns out to be correct, the ruling liberal party of Mark Rutte would come close to finding a majority in the next parliament with the likeminded liberal Democrats and Christian Democrats.
The three are projected to win 69 seats. 76 are needed for a majority.
Green victory
The fourth party most likely to be invited for talks are the Greens. They have overtaken the Labor Party and Socialists on the left, going up from four to sixteen seats, according to the exit poll.
It would be the best election result for the Greens to date.
Although they share views with the liberal Democrats, the Greens would be the only left-wing party in such a constellation. They may prefer to add Labor, but it suffered an historic defeat.
More likely, they will demand significant concessions, including higher taxes for polluters.
Christian option
If the Greens ask too much, the other three parties could swap them for the Christian right.
The economically progressive but socially conservative Christian Union is projected to go up from five to six seats. The hardline Reformed Political Party appears to have defended its three seats.
Such a five-party coalition may have a narrow majority, but it would be a comfortable arrangement for the Christian Democrats and Rutte's liberals. They have much in common in terms of economic and foreign policy.
For the liberal Democrats, a coalition with the borderline-theocratic Reformed Political Party would be harder, if not impossible, to accept. Euthanasia and organ donation laws could be at risk.
Left-wing alternative
There is a left-wing alternative. The Greens, Labor and Socialists have expressed an interest in a five-party pact that excludes Rutte. The Christian Democrats and liberal Democrats are wary. It would mean keeping the largest party out of power, which will strike many voters as undemocratic.
The two parties in the center also have far more in common with Rutte than they do with the Socialists on everything from liberalization in health care to labor policy to tax reform.