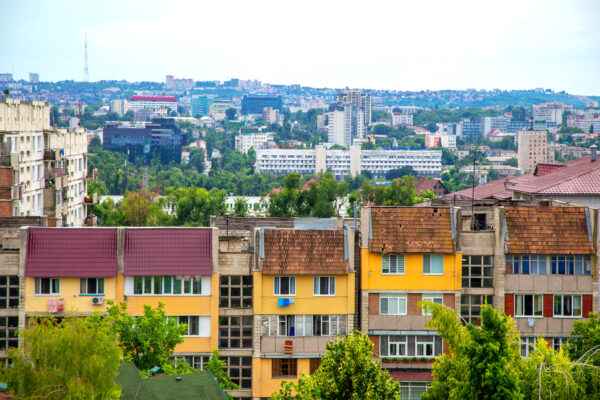 Unlike my colleague and friend Irina Staver, my culture and native language are not Romanian. I am an expatriate living in the neighboring Republic of Moldova, a country with close cultural and historical ties to Romania.
Yet I have observed with great interest the parallel evolutions of these two countries. A number of similarities thus spring to mind, so that I might be able to draw from the current Romanian context a few lessons for Moldova.
Mass protests
After driving across the width of Europe in the late summer of 2015, the first day of my professional stay in Moldova was coincidentally marked by a social rebellion attended by over 100,000 people, according to the Dignity and Truth Platform. (Police maintained that attendance was closer to 35-40,000.)
The 2015 protests, a mass reaction to the bank theft of the century, in which a billion dollars mysteriously disappeared from the coffers of the three largest Moldovan banks, are still considered the largest public demonstrations Moldova has seen since it became independent from the Soviet Union in 1991.
A small town of tents was built on the Great National Assembly Square in downtown Chișinău, in front of the main government building. Five months of protests, in the capital and across the country, followed, but politicians stubbornly ignored all demands except one: the direct election of the president. This led to the victory of the pro-Russian candidate, Igor Dodon, in the November 2016 election.
Remembering April 2009
The movement in Moldova has since died out. Voters seem to have forgotten the events of April 2009, when some 30,000 took to the streets of Chișinău to demonstrate against what they believed was a rigged election in favor of Vladimir Voronin's Communist Party.
Initially peaceful, the demonstrations degenerated when a group of young protesters started throwing stones at the presidential office. The riots were violently suppressed. One protester lost his life. Dozens of protesters as well as police officers were injured.
Yet Voronin did eventually step down. Moldova took a so-called European turn that culminated in the signing of an association agreement with the EU in Vilnius in 2014; an agreement that is now denounced by President Dodon.
Hope
If we leave aside the partisan dimension — magnified in the Moldovan case by recurrent geopolitical tensions — people in both countries are principally motivated by a deep-seated feeling of injustice and the belief that life is not getting better for them, nor their children.
Unfortunately, it seems to me that Moldova is even further away than Romania from having a corruption-free government one day.
The country has made substantial, and in some cases surprising, progress in areas like e-government, infrastructure and tourism. There is a real chance for digital technology to play an important role in alleviating poverty and fighting corruption.
But Moldova's landlocked position between Russia and the West, and the frozen conflict in Transnistria, make progress more difficult.
Moldova is a country I have very much grown attached to since I first settled here in 2015. Like Irina, who is eying with respect and admiration the events in Romania, I hope I'll be able to look at Moldova one day with the same feeling of hope and satisfaction.