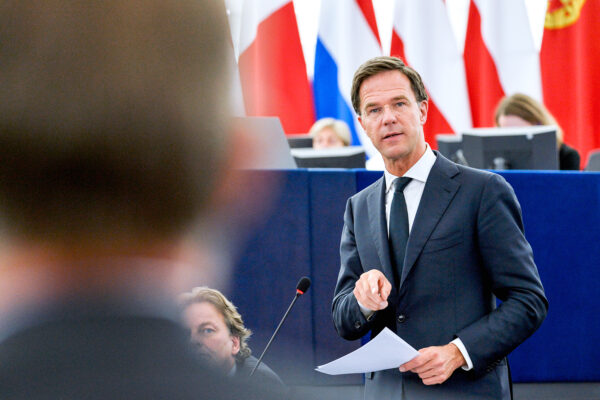 The New York Times reports that Dutch prime minister Mark Rutte has taken a "Trump-like turn" in the face of a "hard-right challenge", siding with the "silent majority" in its prejudices against immigrants.
That gets it quite wrong.
It's true that Rutte, a center-right liberal, is trying to win over voters from Geert Wilders' nationalist Freedom Party before the election in March.
He is also not very subtly referring to immigrants when he admonishes those who "abuse our freedom".
But the Times misses two crucial points:
First, unlike Donald Trump's nightmarish vision of an America awash in crime and joblessness, the problems Rutte describes, of antisocial behavior and a disrespect for Dutch values of inclusiveness and tolerance, are real.
Second, he is taking both non-natives and nativists to task.
In his open letter that stirred all the commotion, Rutte warns explicitly against "lumping people together or insulting or expelling entire groups" — which is, of course, precisely what the Freedom Party does.
Red line
Rutte isn't trying to deepen the divisions in Dutch society. He is drawing a red line and saying: if you play by the rules, it doesn't matter to me what the color of your skin or your surname or your religion is; you're Dutch and you're part of this.
But he's also saying that if you refuse to learn the language; if you refuse to take a job and prefer to stay on welfare; if you refuse to accept that men and women are treated equally in the Netherlands and that gay people are too, then, no, there's not a place for you here.
Which sounds more like an aggressive civic — not an ethnic — nationalism. And that may just what it takes to defeat the divisive, baleful ideology of the likes of Trump and Wilders.