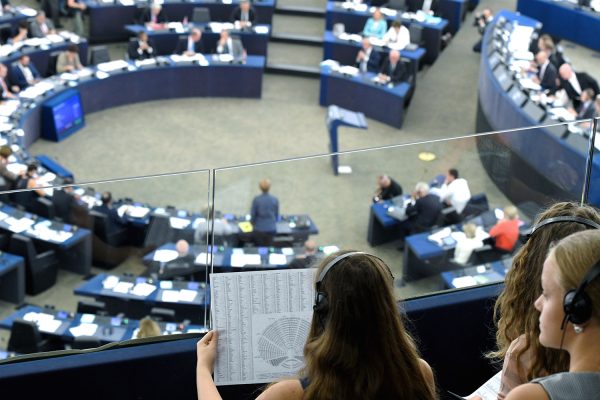 Italy's Euroskeptic Five Star Movement is leaving Nigel Farage's group in the European Parliament and applying to join the Alliance of Liberals and Democrats (ALDE) instead, Beppe Grillo announced on Monday.
In a vaguely-worded blog post, the former comedian and Five Star Movement leader argues that by joining the liberal bloc, "we think we can deal with more concentration both, you and us, the next challenges."
I'm not sure what that means.
Changing sides
The Five Stars joined Europe of Freedom and Direct Democracy (EFDD), in which Farage's United Kingdom Independence Party is the largest party, after the European Parliament elections of 2014.
But in an online poll this weekend, nearly 80 percent of self-declared Five Star supporters agreed to switch to ALDE, which is led by Guy Verhofstadt, a former Belgian prime minister.
The defection makes little sense. ALDE and EFDD are polar opposites: Verhofstadt is a European federalist; Farage and his group want to dismantle the European Union. I guess that's how direct democracy works?
Group status
The Five Stars' exit leaves Farage on the brink of losing his official group status. A bloc needs members from seven out of 28 member states to be recognized. The Five Stars were the eighth nationality in EFDD.
The other Euroskeptic group is called Europe of Nations and Freedom, but it only has right-wing members, including the Dutch Freedom Party, the French National Front and Italy's Northern League, which would make it a bad fit for Grillo.