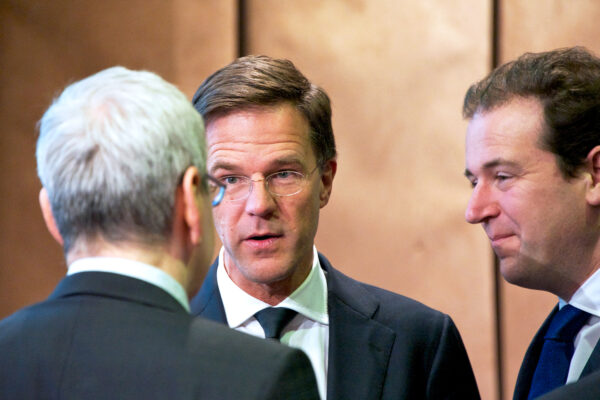 Dutch social affairs minister Lodewijk Asscher will challenge the leader of his party, Diederik Samsom, to become Labor's prime ministerial candidate in 2017, the public broadcaster NOS reports.
Asscher, who was the Labor Party leader in Amsterdam before he joined the cabinet in 2012, has long been seen as a potential future leader of the party.
On the very day NOS broke the news, the left-leaning newspaper de Volkskrant published a letter from local Labor Party officials calling on Asscher to take over as leader.
Disillusioned
The incumbent, Samsom, won a internal leadership contest in 2012. Labor came in second in parliamentary elections that year, exceeding expectations but falling short of defeating Prime Minister Mark Rutte's liberal party. Labor then disappointed many left-wing voters when it went into coalition with the right.
Samsom decided against joining the government himself and still leads his party in parliament.
Polls suggest Labor could lose up to two-thirds of its 36 seats. Rutte's party would lose thirteen out of forty. The Greens on the left and Geert Wilders' Freedom Party on the right are up in the polls, as are the centrist liberal Democrats. The next coalition government is likely to consist of several parties close to the center, given that everybody but Rutte has ruled out governing together with Wilders.
Challenge
Labor's challenge is the same as social democrats' elsewhere in Europe: They need the support of middle-class voters in the center to be competitive, but when they pursue a middle-of-the-road program — as they have in coalition with Rutte — it disheartens more left-wing voters, who defect to the far left.
Asscher is more of a centrist than Samsom, a former Greenpeace activist whose success in 2012 owed much to his ability to draw support away from the Greens and far-left Socialists.
If Labor elects Asscher at a party conference in December, its strategy for the election in March would likely be to lure voters away from the liberal Democrats, who are to their right. Samsom may stick more to the left.
A third contender for the leadership is Jacques Monasch, a backbencher who has been critical of Labor's coalition with Rutte from the start. He is more left-wing on socioeconomic issues, which means he could draw support away from Samsom, but he's also considered to the right of the party on law and order, which might hurt Asscher.