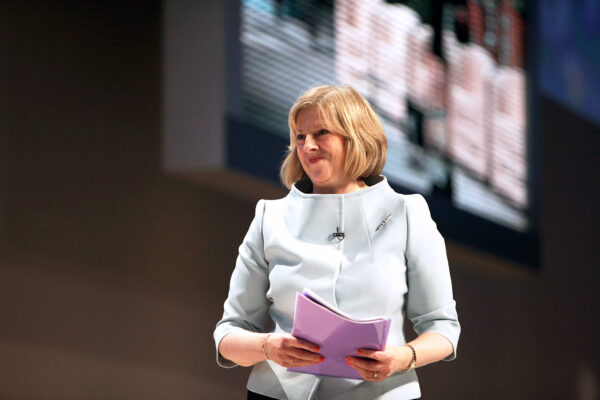 British home secretary Theresa May won strong support from lawmakers on Tuesday to replace David Cameron as Conservative Party leader and prime minister.
May won more votes than the other four leadership contenders combined: 165 out of 329.
Liam Fox, the former defense secretary, got the fewest votes. He will have to drop out, giving lawmakers four candidates to chose from in the next voting round on Thursday.
Other candidates
In addition to Fox and May, Stephen Crabb, the work and pensions secretary, Michael Gove, the justice secretary, and Andrea Leadsom, the energy minister, are standing.
Crabb is on the left of the party and a talent who could one day lead the Conservatives — but probably not this year.
Gove and Leadsom led the campaign to leave the European Union. One of them is expected to face May in a runoff.
It was the outcome of the EU referendum that convinced Cameron to announce his resignation, triggering the contest to succeed him.
In sync
May was on the losing side of the referendum but is ideologically more in sync with ordinary Conservative Party members who will pick one of two candidates to lead them.
As home secretary, she introduced strict measures to curtail immigration, including a limit on the time foreign graduates can stay in the United Kingdom after completing their studies.
May is also temperamentally more conservative than the likes of Cameron and George Osborne, his chancellor and deputy. Both are seen as liberal by rightwingers.
Divided Brexiteers
Gove's popularity has plummeted in recent days after he was perceived to have betrayed the figurehead of the leave campaign, Boris Johnson.
Gove had vowed to support the former mayor but announced his own candidacy at the last minute.
Johnson and many of his supporters have switched to Leadsom, a more fanatical Brexiteer. She has promised to immediately invoke Article 50 of the EU treaty if she is elected, which would begin the process of separating the United Kingdom from the bloc.
The other contenders argue there is no need to rush the divorce proceedings.