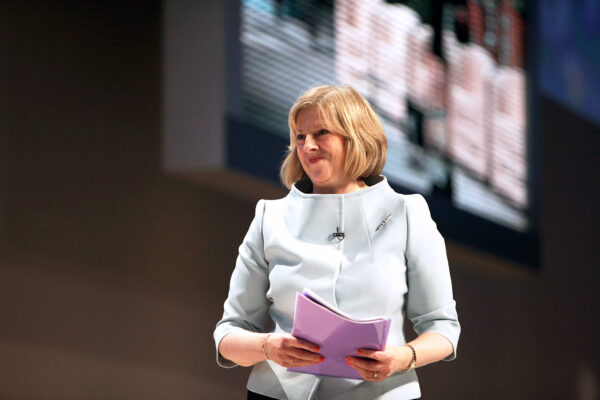 As Britain's Parliament reconvenes for the first time since voters cast their ballots to leave the European Union on Thursday, it is not only the Labour Party where maneuvering is occurring regarding the succession. While Boris Johnson has been hailed by the international media as the presumed frontrunner to succeed David Cameron as Conservative leader and prime minister, the party has a long history of rejecting both frontrunners and assassins.
With Chancellor George Osborne likely out of the race, his most likely foe is Home Secretary Theresa May, who is expected to announce her campaign tomorrow morning.
Outsider
May, long a prominent figure on the Tory right who had a difficult relationship with Cameron, backed "remain" largely over concerns about the unity of the United Kingdom and the status of Northern Ireland.
The state-educated and female May has often found herself an outsider in the cabinet, but she has held one of the top jobs for six years, in contrast to Johnson who has never held national office. She could also better claim to be carrying on the government's existing mandate.
"She's the grownup"
While Johnson is the presumed favorite, he faces widespread anger regarding his role in the referendum. According to The Telegraph, one source close to David Cameron said at the weekend: "There is a special place in hell reserved for Boris. We need to get behind Theresa. She's the grownup."
A poll in the Daily Mail this weekend found that though May trailed Johnson 40-27 in a multi-candidate race, she tied him 50-50 among all voters and actually led 53-47 among Conservative voters.