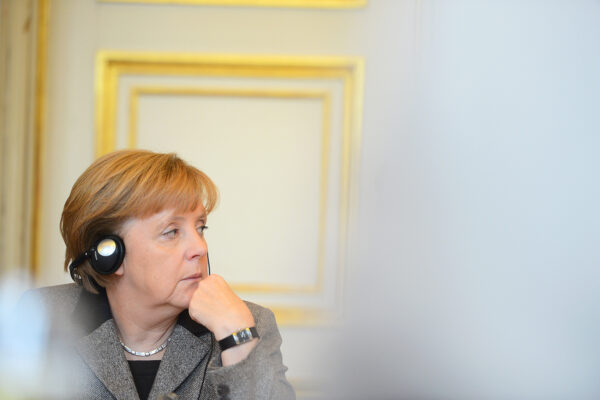 A proposed Baltic Sea pipeline that would allow Germany and Russia to bypass Central Europe is dividing Chancellor Angela Merkel's ruling coalition.
Manfred Weber, the German head of the conservative bloc in the European Parliament, has come out against the proposed pipeline, writing that it could have "detrimental consequences for the gas supply in Central and Eastern Europe, including Ukraine."
If Russia were to pipe more gas through the Nord Stream network, Ukraine could lose up to €2 billion per year in transfer fees.
Countries in Central and Eastern Europe earlier wrote the European Commission to express similar concerns. They argued that allowing Russia to bypass the region would play right into its hands.
"Preserving the transport route through Ukraine is the strategic interest of the EU as a whole," the countries said, "not only from an energy security perspective, but also reinforcing the stability of the Eastern European region."
Political pipeline
The proposed extension, called Nord Stream 2, would double the capacity of the existing Nord Stream pipeline, which runs through the Gulf of Finland to northern Germany.
The extension makes no economic sense. Russia is believed to use just 60 percent of its existing pipeline capacity. The only reason for adding a connection is that it wants reduce its dependence on Ukraine, a former Soviet satellite state that currently transits half of Russia's gas exports to Europe.
Russia has annexed the Crimean Peninsula from Ukraine and stirred up an insurrection in its eastern borderlands since the country entered into an association treaty with the EU.
Despite the sanctions Western nations subsequently imposed on Russia, Anglo-Dutch Shell, Austria's OMV and Germany's E.ON signed an agreement with its gas monopoly Gazprom last year to extend the Nord Stream pipeline.
Arguments
The German government argues that the embargo does not stand in the way of private companies.
It also argues that Nord Stream 2 should not be held to the same standard as South Stream, another proposed gas pipeline that would have circumvented Ukraine. This €50 billion project failed when the European Commission said it did not comply with European competition rules, which would have forced Gazprom to allow other companies to use the pipeline.
The Nord Stream extension's supporters argue that it should be seen differently because, unlike South Stream, it will not cross land but will run mainly through international waters.
Italy and EU countries in the Balkans that would have benefited from South Stream are not convinced.