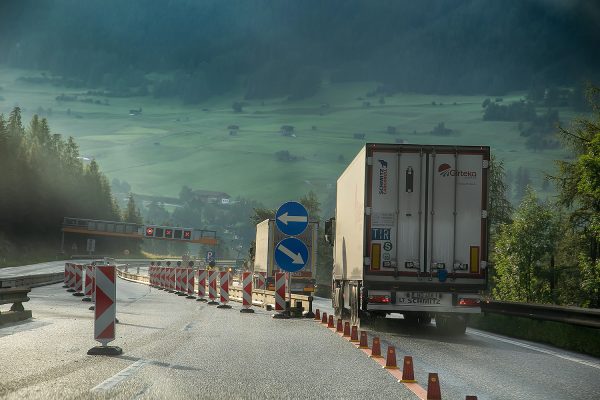 At a time when Euroskepticism is on the rise, and borders are going up across Europe again, the Schengen free-travel area is one of the most potent symbols of European integration and one that many ordinary Europeans experience every time they go on summer or skying holiday.
Indeed, some 3.5 million people cross the borders between the 26 countries that are in Schengen every day. Almost 1.7 million Europeans live in one Schengen country and work in another.
Beyond the convenience of travel, the pact, named after the town in Luxembourg where it was signed in 1985, has had an enormous economic impact.
Economic benefits
57 million trucks carrying €2.8 trillion worth of goods cross Schengen borders every year.
France Stratégie, the French economic planning agency, estimates that reintroducing border controls inside the EU would cost the bloc €110 billion over a decade, or .8 percent of its total economy.
The Association of German Chambers of Commerce and Industry puts the figure even higher, warning that new border checks could cost the German economy alone €10 billion per year.
Regional differences
Some benefit more from free travel than others.
Estonians, Hungarians and Slovaks are among the Europeans who commute most frequently across an internal frontier for work.
Certain regions are more integrated than most: Germany's Bavaria and Czech Bohemia, for example, or the Netherlands and North Rhine-Westphalia. (Hence the Dutch proposal for a "mini-Schengen" comprising the Benelux countries, Austria and Germany in case the current arrangement should fail.)
Copenhagen and Malmö, situated on opposite ends of the Øresund strait, have started melting into one metropolis since the borders between Denmark and Sweden were lifted.
One Europe
But Schengen belongs to all Europeans. It allows the unemployed Spaniard to travel to Germany to search for work; it gives the Polish small businesswoman the chance to market her wares in Portugal; and it means Dutch vacationers don't have to cue for hours at the border anymore — twice — on their way to the south of France.