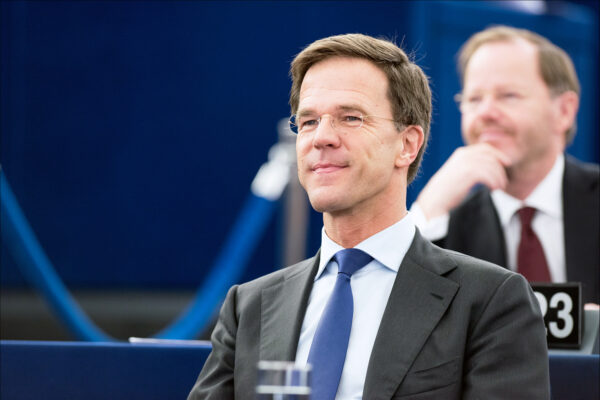 Support for a European trade pact with Ukraine is rising in the Netherlands, but a majority of voters would still reject the treaty in a referendum this year, a poll shows.
Research carried out for de Volkskrant newspaper puts support for the treaty at 44 percent.
An earlier survey conducted by the news program EenVandaag suggested that just one in four voters could support the association agreement, which commits Ukraine to harmonizing its economic and social policies with those of countries in the European Union.
Enlargement fatigue
While few oppose the agreement per se, many of those who told de Volkskrant they plan to vote "no" in April said they worried Ukraine could eventually be admitted to the EU.
"This aversion to enlargement weighs more heavily for most voters than the European relationship with Putin's Russia," the newspaper reports.
Russian president Vladimir Putin is widely blamed in the Netherlands for an airline crash in eastern Ukraine that killed 193 Dutch tourists in 2014. Russian-backed rebels are accused of downing the jet.
Prime Minister Mark Rutte maintains that the treaty is not a stepping stone to membership, calling it "another example" of the sort of trade agreements his nation's open economy lives by.
But critics point out that all other former Russian client states in Eastern Europe signed similar agreements before they joined the EU between 2004 and 2007.
Party lines
Supporters of the nationalist Freedom Party and the far-left Socialists, both of whom are in opposition, unsurprisingly reject the treaty by a wide margin.
The voters of the liberal Democrats and the Greens, by contrast, the country's two most pro-European parties, are overwhelmingly in favor.
A shift appears to haven taken place among those who back Rutte's liberal party. A majority of them said they opposed the agreement last year. Now a majority shares the prime minister's support for the text.
Non-binding
The treaty has already been ratified by Dutch lawmakers and is due to come into effect this year.
The referendum was triggered when the populist blog GeenStijl gathered more than the 300,000 signatures needed to compel one.
It will be the first referendum held in the Netherlands since 2005 when 62 percent of voters rejected a proposed constitution for the EU.
Like the 2005 vote, this one will not be binding. But a majority of the parties in parliament have already said they will respect the outcome.