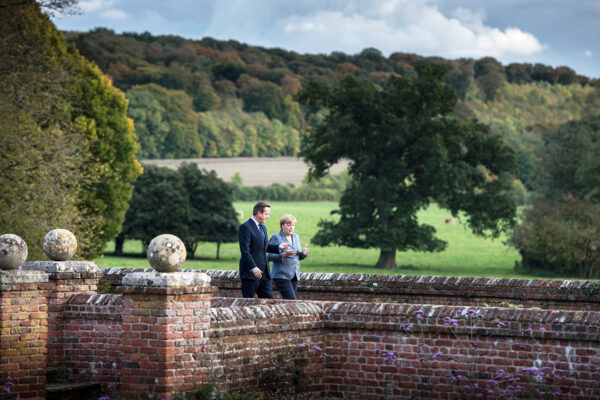 Prime Minister David Cameron's renegotiation of Britain's European Union membership appears to have convinced a plurality of his members to support his position in the upcoming referendum.
Open Europe, a British think tank that welcomed Cameron's EU reforms, has found that 150 of the ruling party's lawmakers favor staying in the bloc against 124 who want out.
The remaining 56 are undecided.
Back in October, as many as 203 Conservative Party lawmakers were undecided. Of those, nearly twice as many have since come out in support of staying in as have joined the out camp.
Reforms
Whereas Euroskeptics dismissed Cameron's renegotiation as of little consequence, what he achieved did sway many lawmakers one way or the other.
Those who favor staying in — regardless of whether they consider EU membership a necessary evil or really a positive — can claim the reforms secured a special status for Britain that will prevent it from being drawn into an ever-closer political union with the nations on the continent.
Those who argue for an exit, on the other hand, will claim the changes don't go far enough.
Britain will not be allowed to altogether deny welfare benefits to workers from other EU countries, for example, even if it can withhold them for several years. National parliaments will get the power to block EU legislation — but the threshold to be able to do so is high.
Split
Barring a few right-wing fanatics who see EU membership as the defining issue in British politics today, the majority of Conservative Party lawmakers should be able to reconcile after the referendum campaign.
The fact that there are so many of them on either side of the debate "acts as a guarantee that neither can be completely ignored or marginalized," argues Open Europe.
Janan Ganesh has suggested in the Financial Times that the prospect of staying in power should more than discipline Euroskeptic members if — as seems likely — the referendum vote goes against them.
"It takes a special kind of MP to imperil nine years of professional opportunity for a single cause," he writes.