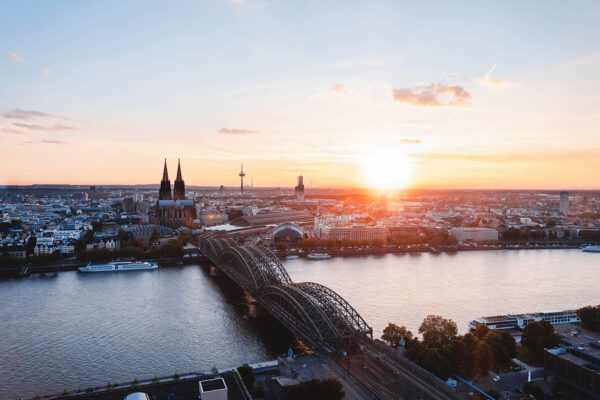 If German officials worry more about a potential backlash against immigrants than the victims of sexual assault, they shouldn't be surprised if they become the targets of a backlash themselves.
There is now little doubt that many — if not all — of the perpetrators of a mass sexual assault in Cologne on New Year's Eve were refugees.
"During identity checks, the vast majority could only provide their asylum-seeker registration papers," Die Welt reports.
Police leaders earlier said they couldn't confirm the national origins of the suspects, despite claims from dozens of women and girls that they had been sexually intimidated and in some cases raped by hundreds of men of Middle Eastern and North African appearance.
Die Welt cites one police officer saying some eighty individuals were checked and most were Syrian.
Express, a Cologne-based newspaper, also reports that most of the attackers were immigrants.
The head of Germany's federal police union admitted as much in a television interview on Thursday.
Germans apprehensive
Politico reports that for many Germans, the events in Cologne have confirmed suspicions that men from the Middle East do not respect the independence and freedom that Western women enjoy.
"They have a completely different view of women than we do here," Heinz Buschkowski, a prominent Social Democrat and expert on Germany's Muslim population, told German radio on Thursday.
Women who are on the street at 1 AM or 1:30 AM are considered whores and German women are generally considered open game.
Yet, as The American Interest points out, some mainstream politicians appear more concerned with protecting liberal pieties than addressing popular concerns:
It's the backlash, not the actual attacks, that seems to most worry some of these centrist politicians.
Henriette Reker, the mayor of Cologne, earlier this week refused to recognize that refugees were involved in the attacks. She did urge women to "stick together in groups" and keep unknown men "at arm's length."
Ralf Jäger, the left-wing interior minister of North Rhine-Westphalia, went further, warning that rightwingers might use the attacks to stir up hatred against foreigners:
What happens on the right-wing platforms and in chatrooms is at least as awful as the acts of those assaulting the women. This is poisoning the climate of our society.
Tone deaf
The American Interest argues it are tone-deaf leaders like Reker, Jaeger and Cologne's police chiefs who are risking a lurch to the nativist right by denying that record-high immigration from Muslim countries — Germany received around one million asylum applications last year, a tenfold increase from 2013 — might lead to some culture clashes:
After all, if even terrorist attacks such as Paris and incidents against women, committed on a large scale, in Cologne cannot get the centrists to focus on popular concerns about immigration, a German voter might wonder, what ever will?
This website has warned much the same, arguing that leaders who dismiss as xenophobic the concerns of decent citizens about such a demographic upheaval as Germany is experiencing will only exacerbate the culture war between Europe's internationalist and globalized elite, few of whom live in neighborhoods that must absorb immigrants, and the more traditional, less mobile majority in most countries that was perfectly comfortable living in a largely homogeneous society.
The Atlantic Sentinel has also warned that as long as nominally conservative leaders like Germany's Angela Merkel are more worried about Islamophobia than incompatible social norms, they will radicalize their own voters and give them little choice but to vote for the far right.
Starting to change
Other leaders have recognized as much. From Denmark to the Netherlands to the United Kingdom, center-right governments in countries around Germany have tightened their immigration laws and rejected non-judgemental multiculturalism as a policy in favor of a more forceful defense of liberal Western values.
Even the left-wing government of Sweden, the European country that has long been the most welcoming to immigrants, argues it was "naive" to think it could successfully integrate hundreds of thousands of people from other cultures.
Sexual assault by non-Western immigrants and their descendants is so pervasive in Sweden that right-wing commentators have dubbed Malmö, the city with the largest Muslim minority, the "rape capital" of Europe. Figures from the Swedish National Council for Crime Prevention show that nearly 78 percent of rape suspects are of non-Western origin, even though non-Westerners only comprise 8 percent of the Swedish population.
In the wake of the Cologne attacks, it is dawning on some liberals and conservatives in Germany that there is after all room between Merkel's open-door policy and the racism and xenophobia that their country is uniquely (and understandably) anxious about.
The Frankfurter Allgemeine Zeitung warned this week that the country's "way of life is in danger." Horst Seehofer, the leader of Merkel's Bavarian sister party, has proposed to cap the number of refugees at 200,000 this year — a suggestion Merkel rejected but may want to reconsider.