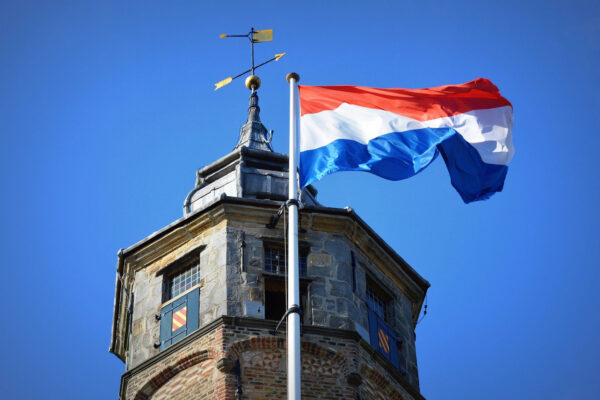 Dutch voters would reject the European Union's association treaty with Ukraine in a referendum this year, a first poll has shown.
According to a survey conducted by the news program EenVandaag, nearly three out of four Dutch voters are likely to reject the agreement.
The same poll shows more than half of Dutch voters plan to turn out.
The referendum, which is scheduled for April, needs a 30-percent turnout to prompt a political response.
The vote is not binding, but a majority of parties in parliament have said they will respect the outcome.
Euroskeptic
Ukrainian president Petro Poroshenko has urged Dutch voters to support the association agreement, saying that activists who want to undo it are playing into the hands of Russia's Vladimir Putin.
"I am horrified by the idea that the Dutch are being taken hostage in a political game," he told a newspaper in November.
Putin is widely blamed in the Netherlands for an airline crash in eastern Ukraine that killed 193 Dutch tourists. Russian-backed rebels are accused of downing the jet.
But the Dutch have also grown more Euroskeptic in recent years. The treaty with Ukraine that triggered the deterioration in East-West relations as well as Russia's occupation and annexation of the Crimean Peninsula in 2014 symbolizes for many a European elite that is out of touch with voters.
Euroskeptic groups and the popular blog GeenStijl gathered nearly half a million signatures last year to force a referendum.
The association agreement has already been ratified by Dutch lawmakers and is due to come into effect this year. It commits Ukraine to harmonizing its economic and social policies with those of the 28 countries in the European Union.
Trading nation
The Netherlands' Mark Rutte told EUobserver that he would be explaining to voters why the government supports the agreement.
"We are a trading nation," he said. "We live by free trade agreements and Ukraine is another example of this."
People who are inclined to vote "no" think it's a first step to EU membership. It has nothing to do with accession.
But all the other former Russian client states in Eastern Europe signed similar treaties before they joined the EU between 2004 and 2007.
"Continental crisis"
A "no" vote would embarrass Rutte's government at a time when it holds the rotating presidency of the EU.
Jean-Claude Juncker, the president of the European Commission, warned on Saturday that a rejection of the treaty could trigger a "continental crisis."
Like Poroshenko, he said, "Russia would pluck the fruits of an easy victory."