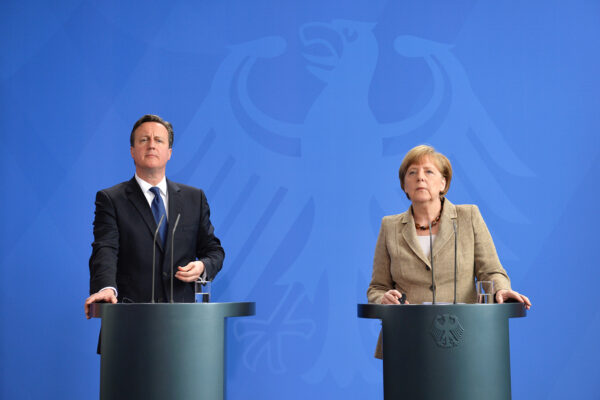 British prime minister David Cameron said on Sunday he was "hopeful" of reaching an agreement with other European leaders that would allow him to call a referendum on EU membership this summer.
"That is what I would like to see, is a deal in February, then a referendum that would follow," Cameron told the BBC.
The Conservative was reelected in May on a promise to renegotiate Britain's membership of the European Union before calling an in-out referendum by 2017.
Campaigning
Cameron reiterated on Sunday that he does not believe a British exit from the bloc is "the right answer" but promised "everything necessary to make it work" if voters do decide to leave.
But not before campaigning to stay in.
The prime minister said the government was "not going to be neutral."
Cameron himself is expected to argue for continued membership, even if he wins only token concessions from other leaders. But several of his ministers will almost certainly join the "out" camp.
Controversy
Most of Cameron's proposals for EU reform, from allowing member states to opt out of "ever-closer" union to giving national parliaments more power, enjoy broad support.
More controversial is his plan is to deny welfare benefits and tax credits to workers from other EU nations for up to four years.
Central and Eastern European member states, which have sent millions of their citizens to work in richer Western Europe, are wary.
Germany, the most powerful nation in Europe, sees Cameron's proposal as a potential threat to the free movement of labor.
A few other countries, like Denmark and Hungary, are sympathetic. And Poland's foreign minister, Witold Waszczykowski, recently said that the new right-wing government in Warsaw could be more amendable to Cameron's demand if he helped bolster NATO's defenses in the East against Russia.
Political future
Cameron rejected suggestions that he should step down if the referendum went against him — understandable, writes the BBC's Iain Watson, "as he wants the referendum to be about EU membership and not about his own leadership."
But it seems unlikely Cameron could survive an "out" vote.
Even if he wins, it would mark a turning point in his premiership, as Janan Ganesh has argued in the Financial Times.
Tory outers will not forgive his part in eliciting the wrong answer from the British public. Everyone else will sense that the point of his premiership has expired.
Putative successors, like London mayor Boris Johnson and Cameron's deputy and chancellor, George Osborne, will have to start positioning themselves as future leaders.
The former would stand a better chance of taking over if Britain does vote to leave the EU; the latter is more closely aligned with the Cameron policy and would probably prevail in a leadership contest if Britain stays in.