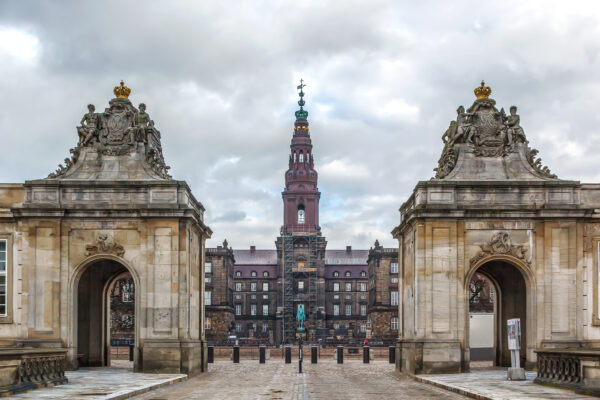 Europe's ongoing migrant crisis and the recent terrorist attack in Paris could decide the outcome of a referendum in Denmark on Thursday where polls show "no" voters ahead at 38 percent.
34 percent of the Danes intend to vote "yes," according to a Gallup survey, while 23 percent are undecided.
Should the Euroskeptics win this plebiscite — the eighth since Denmark decided to join the European Union in 1972 — it would be a sad irony: at stake is the very sort of cooperation that would mitigate the refugee crisis and enhance security cooperation.
Time to opt in
The Danes have had an opt-out from European justice policy since 1992, when they voted down the Maastricht Treaty in a referendum. When asylum policy and policing were left out, the Danes voted in favor of the treaty the following year which created the European Union and the euro currency.
European justice cooperation has since ballooned to include everything from cybercrime and data protection to counterterrorism cooperation.
Most parties in Denmark, including Prime Minister Lars Løkke Rasmussen's liberals, want to join the justice and home affairs policy and stay in the bloc's law enforcement agenda, Europol.
"If Denmark is not part of Europol, Denmark is a less secure place to live in," Rasmussen argued last week.
New rules would kick Denmark out of Europol if it doesn't switch to an opt-in.
EUobserver reports that voters are skeptical. Norway and Switzerland, which aren't EU members, still cooperate with Europol.
According to the website, young and cosmopolitan Danes — the sort of voters who otherwise tend to be the most supportive of the EU — could decide the outcome against opting in. The two parties most popular with young voters, the small-government Liberal Alliance and Red-Green Enhedslisten, both recommend a "no" vote. The latter insists that Denmark must retain full sovereignty over issues like child custody and criminal sentencing.
On the far right, the Danish People's Party is also opposed.