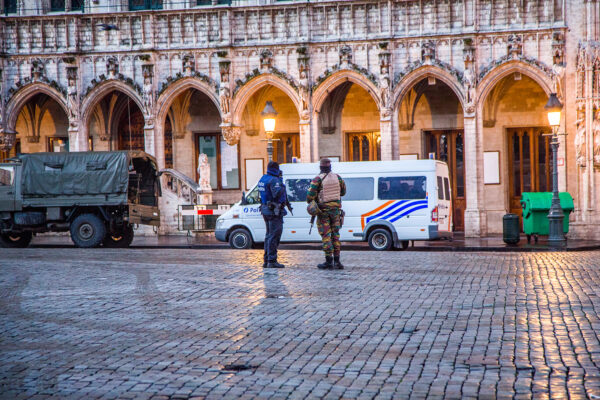 Belgium dialed back security measures in the capital, Brussels, on Thursday after Prime Minister Charles Michel announced a reduction in the city's threat level.
"We are no longer in a situation where the threat is very close," he said.
Schools and shopping malls were due to reopen on Friday and public transportation would resume.
But Michel kept hundreds of extra police officers and soldiers in the streets and said the situation was still "serious."
He did not give any details.
High alert
The Belgians raised their terror alert to its highest level Friday night. Sports competitions and other public activities planned for the weekend were canceled and synagogues were advised to close their doors.
Part of the city center was evacuated late on Sunday amid fears of an "imminent" terrorist attack.
Police carried out sixteen arrests that night in Brussels as well as the city of Charleroi, closer to the border with France.
Attacks in Paris
The terror scare came only a week after a series of shootings and suicide bombings in Paris left more than 130 dead. The Islamic State, a fanatical Islamist group from Iraq and Syria, claimed responsibility for the attacks.
One of the suspects was last seen crossing into Belgium and French security services believe the attacks were at least partially planned in Brussels.
Belgium earlier deployed troops to the streets in January — also in the wake of terror attacks in Paris — to protect government buildings and Jewish schools. Police raided a group of suspected jihadists at the time and seized explosives, guns and munitions. Two suspects were killed in a shootout with police in Verviers, a city close to the Dutch and German borders.