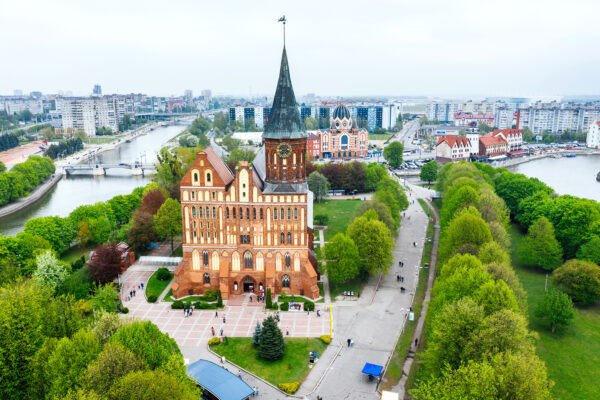 Russia could deploy Iskander ballistic missiles to Kaliningrad if the United States upgrade their nuclear arsenal in Germany, the country's Interfax news agency reported on Wednesday.
The threat to station nuclear-capable missiles in the exclave that borders Lithuania and Poland came after Germany's ZDF television reported that twenty new American atomic weapons are due to be delivered to the Büchel Air Base in western Germany.
Russia has threatened to deploy Iskanders to Kaliningrad before, though, the news from Germany can hardly have come as a surprise to it. The upgrade of Büchel's B61 nuclear bombs — which first entered production in 1968 — has been in the planning for years.
Russia said it might station Iskander missiles in Kaliningrad in 2008 to "neutralize" NATO's European missile defense system. When the United States scaled back the missile shield the following year in an attempt to assuage Russia's concerns, Moscow withdrew its threat.
But earlier this year, after Western countries imposed sanctions on Russia for its occupation and annexation of the Crimean Peninsula from Ukraine, the threat to station the short-range missile system in Kaliningrad was made again.
From the Baltic Sea province, Russian missiles could reach Poland and the three Baltic states that joined the NATO alliance between 1999 and 2004.
Germany has Tornado fighter jets stationed at Büchel that could deliver the American weapons in the event of nuclear war.
The facility is likely the only remaining German nuclear base. It was reported in 2007 that American bombs had been removed from Ramstein, the United States' largest overseas military base.