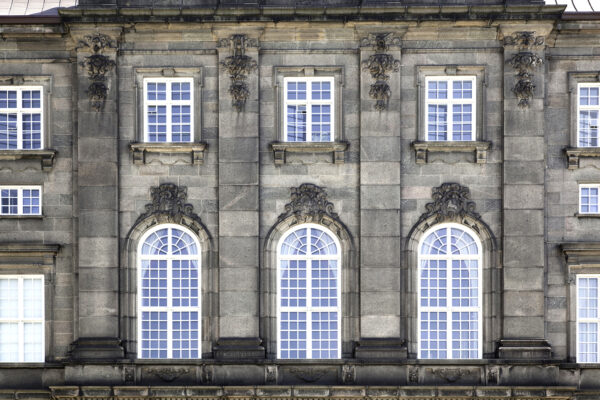 Exit polls showed Denmark's left- and right-wing blocs tied on Thursday night and suggested that deputies from the Faroe Islands and Greenland could be kingmakers in the Nordic country's next parliament.
The poll, shown on TV2, gave Prime Minister Helle Thorning-Schmidt's coalition 87 seats against 88 for the right-wing opposition.
Such an outcome would hand the balance of power in Denmark's 179-seat unicameral Folketing to the four representatives of the autonomous Faroe Islands and Greenland. The latter have traditionally aligned with the left while the Faroese tend to split their two seats between the blocs.
The Faroe Islands — north of the British Isles — and Greenland are guaranteed two seats in parliament each even though they have less than 2 percent of Denmark's total population between them.
Polls had shown the gap between Thorning-Schmidt's alliance and the opposition parties closing in the days leading up to Thursday's election. Former prime minister Lars Løkke Rasmussen's liberals had thrown away a 17-percentage point lead as Thorning-Schmidt battled her way back. Signs of an economic recovery vindicated her program of spending cuts and welfare reforms while the Social Democrats adopted a tougher line on immigration, drawing back working-class voters from the nationalist Danish People's Party.
Rasmussen proved to be his party's biggest liability. Criticism of his spending on clothes and first-class tickets nearly cost him the leadership last year. His credibility never recovered from the scandals.
According to the exit poll, Rasmussen's Venstre party would drop from 47 to 35 seats while the ruling Social Democrats would lose only two and remain the largest party with 45 seats.
Liberal defectors appear to have split their votes between the People's Party — which would win 32 seats, ten more than it has now — and the more centrist Liberal Alliance — which is projected to go up from nine to fifteen seats.
On the left, the only winner would be the socially liberal and green Alternativet. Launched in 2013, it is projected to enter parliament for the first time with nine seats.
The junior coalition partner, Radikale Venstre, would lost almost half its eighteen seats while the far-left Socialists, who withdrew from the government last year in opposition to the proposed sale of shares in DONG Energy to the American investment bank Goldman Sachs, would lose seven out of sixteen seats.