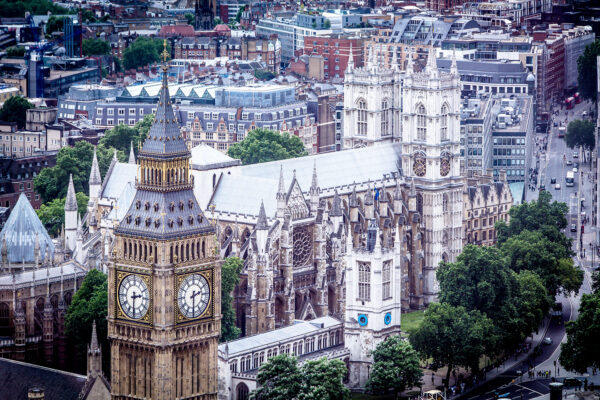 Britain's ruling Conservatives on Tuesday backed Prime Minister David Cameron's plans to call a referendum on the island nation's European Union membership by 2017. But a contentious debate in Parliament highlighted the risks involved for Cameron's party. Euroskeptic hardliners warned the government not to try to manipulate the vote in favor of staying in.
"Any attempt now to rig this vote now will simply amplify the distrust the voters already have," said Bill Cash, a right-wing lawmaker who led a rebellion against Cameron's predecessor, John Major, over the European Union's Maastricht Treaty in the early 1990s.
Owen Paterson, another lawmaker and former environment minister, similarly warned, "If the British people sense there is no fairness, that this is being rigged against them — that will go down extremely badly."
Voters will be asked in the referendum, "Should the United Kingdom remain a member of the European Union?" Critics say the wording gives supporters of continued membership an advantage because they can campaign for "Yes".
Euroskeptics also criticized a provision that allows civil servants and ministers to speak out on the issue in the days leading up to the vote, abolishing the usual month-long "purdah" period.
Philip Hammond, the foreign secretary, argued it would be "unworkable" to expect cabinet members not to explain where the national interest lies in the referendum campaign or continue their day-to-day business with the rest of Europe.
The BBC's James Landale argues that these "technical issues about the referendum process" give Euroskeptic Tories "the chance to have a proxy battle over the real issue in hand."
He reminds readers David Cameron was elected party leader ten years ago on a promise to stop the Conservatives "banging on" about Europe.
A decade on, the prime minister has got his drum sticks out and is banging his way around Europe. But not all his party is marching to his beat.
Reuters reports that Cameron tripped up over Europe on the eve of the debate by appearing to issue an ultimatum to his cabinet ministers to back his position, angering Conservative heavyweights. He later said he meant they must only back his negotiations with Europe.
Cameron hopes to secure enough changes in Britain's relations with the rest of the European Union to convince a mildly Euroskeptic electorate to stay in.
Polls show a majority favors continued membership. In fact, Ipsos Mori and YouGov have both found that British support for staying in is higher than it has ever been since the 1991 Maastricht Treaty established the modern-day European Union.