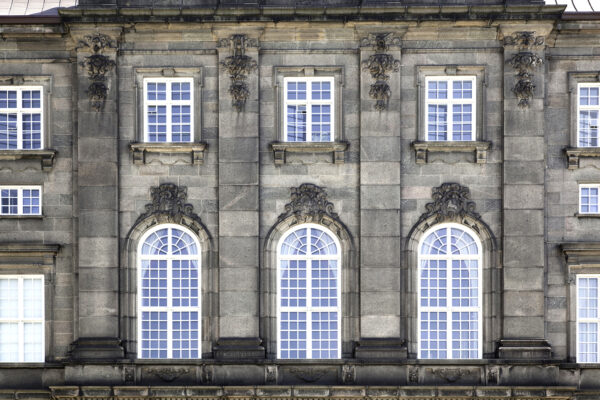 Danish liberal party leader Lars Løkke Rasmussen was named prime minister on Sunday at the head of a minority government that has only 34 lawmakers in the Nordic country's 179-seat parliament.
Rasmussen's Venstre failed to form a coalition with other parties on the right, notably the Danish People's Party that beat it into third place in an election two weeks ago.
"We are perfectly aware that we are a minority government that will have to work in cooperation," Rasmussen told reporters as he left the royal palace in Copenhagen from a meeting with Queen Margrethe II.
Venstre will now have to negotiate with the nationalist People's Party, the dwindling Conservative People's Party and the libertarian-leaning Liberal Alliance every time it wants to pass legislation.
Even with the support of all three right-wing parties, Rasmussen only has a one-seat majority.
The Social Democrats are still the largest party with 47 seats. But other left-wing parties lost support in the election, forcing Prime Minister Helle Thorning-Schmidt to resign.
Coalition talks between the People's Party and Venstre broke down over the liberals' demand for tax relief. The nationalists were critical, fearing that tax cuts would lead to cuts in pension and welfare spending as well.
The People's Party advocates a restrictive immigration regime and strong law and order policies traditionally associated with the right as well as an extensive welfare state traditionally supported by the left. It is a combination that appeals especially to blue-collar voters.
Given that Denmark already has one of the strictest immigration regimes in Europe, the party is more likely to seek reform in Europe in exchange for giving Rasmussen its support.
An early test will come later this year when the Danes vote in a referendum on whether or not to give up their exemption from European Union justice rules.
Rasmussen says Denmark needs to join the European law and justice policies it opted out from in 1997 in order to continue participating in the Europol police agency. The People's Party is opposed to surrendering the exemption.
However, Rasmussen also supports British prime minister David Cameron's European reform efforts, telling reporters before the election that he could count on Denmark's support for "a new arrangement that secures British welfare and in the process pave the way for us to push through some of the things we want."
Like Cameron, the Danish People's Party would like to restrict migrant workers' access to welfare benefits in other European Union states.