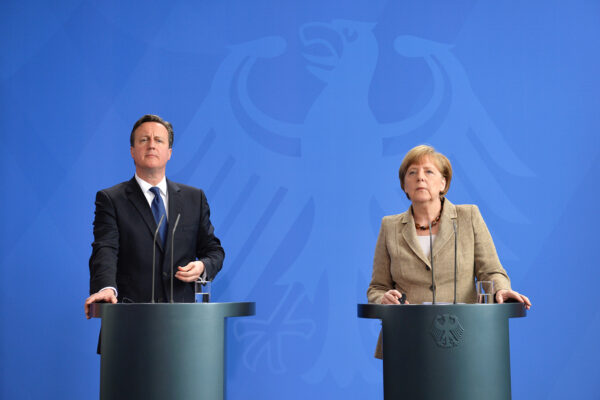 Denmark's right-wing parties instructed Prime Minister Helle Thorning-Schmidt on Thursday to support her British counterpart's proposals for European Union reform at a summit in Brussels while Germany expressed caution.
Lars Løkke Rasmussen, the Danish liberal party leader who is expected to replace Thorning-Schmidt after she lost her majority in an election last week, said it would be a "disaster" for Europe if David Cameron was unable to keep Britain in the union.
Some of the points the British are prioritizing match my own thinking, namely that we need to strike a new balance between the free movement of labor and what welfare services those rights entitle a person to.
Cameron plans to call a referendum on the United Kingdom's future in the European Union by 2017 — after negotiating changes in the island nation's membership.
Although Cameron hasn't made clear exactly what changes he seeks, analysts believe he wants to protect London's financial industry from European regulations, enhance the single market, especially in services, and stop immigrants from other European member states claiming benefits in Britain on their arrival.
The last demand is sensitive for member states that send many workers to other European countries. But Denmark could probably support Cameron on it.
Before the election, Thorning-Schmidt's Social Democrats proposed to cut benefits for immigrants who fail to find work in the country within a month of their arrival. The Danish People's Party, which is now the second largest in parliament but unlikely to enter the next government, wants to restrict immigrants' access to benefits even more.
The nationalist party's leader, Kristian Thulesen Dahl, told reporters on Thursday, "I believe it's in Denmark's interest to keep Britain inside the EU, so that we accommodate Britain on its objections."
Europe's most powerful country, Germany, urged caution that same day.
A spokesman for Chancellor Angela Merkel said Britain's proposal to restrict benefits to migrant workers who have been in the country at least four years could not breach the European Union's principles of "free movement and non-discrimination."
Late last year, Germany warned Britain that such restrictions would be a bridge too far. The weekly Der Spiegel reported at the time that a demand to inhibit the free movement of people in Europe could convince the Germans to withdraw their support from Cameron's reform efforts.
The British leader was expected to make his first reform proposals at a meeting of the European Council on Thursday evening that is likely to be overshadowed by the Greek debt crisis.
Other allies could include Finland and the Netherlands, two Northern European countries that share Cameron's desire for closer economic integration but — like Denmark — are wary of letting in many foreign workers.