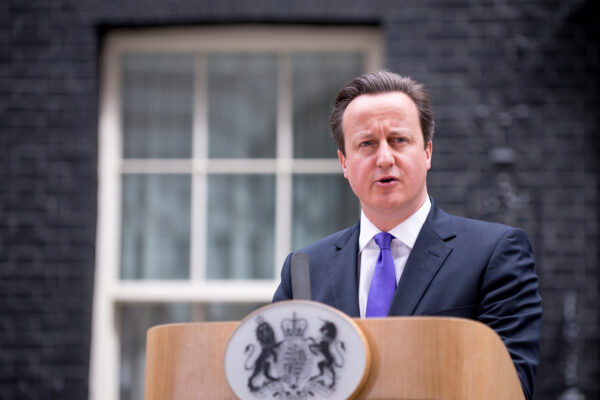 British prime minister David Cameron stayed in power on Thursday, promising to government for "one nation" in his second term.
Cameron's Conservative Party won an overall majority of 331 seats in the House of Commons on Thursday — defying polls that had predicted a hung parliament.
The Liberal Democrats, who governed in coalition with the Conservatives for the last five years, suffered what leader Nick Clegg described on Friday as a "crushing" defeat. The party fell from 56 to eight seats.
Clegg resigned as leader, saying, "It's simply heartbreaking to see so many friends and colleagues who have served their constituents over so many years abruptly lose their seats because of forces entirely beyond their control."
Labour's Ed Miliband resigned as well, saying he was "deeply sorry" for the party's losses, especially in Scotland where the Scottish National Party took 56 out of 59 seats.
Labour went down from 257 to 232 seats, its worst showing since 1987. The socialist party won only 30 percent of the popular vote against almost 37 percent for the Conservatives.
The United Kingdom Independence Party's Nigel Farage stepped down as party leader as well after failing to win a seat in the constituency of Thanet South. The Euroskeptic party got 13 percent support nationwide but failed to win more than one seat.
Britain's first-past-the-post voting system disadvantages small parties like UKIP but benefited the SNP in Scotland where the other parties split the pro-union vote.
The nationalists had hoped for a Labour victory so their support could be crucial to the next government. Cameron's triumph could see support for independence in Scotland rise where a referendum last year found a 55 percent majority in favor of staying in the United Kingdom.
Cameron promised on Friday to "implement as fast as I can the devolution that all parties agreed for Wales, Scotland and Northern Ireland" but it's doubtful the extra powers will be enough for the SNP.