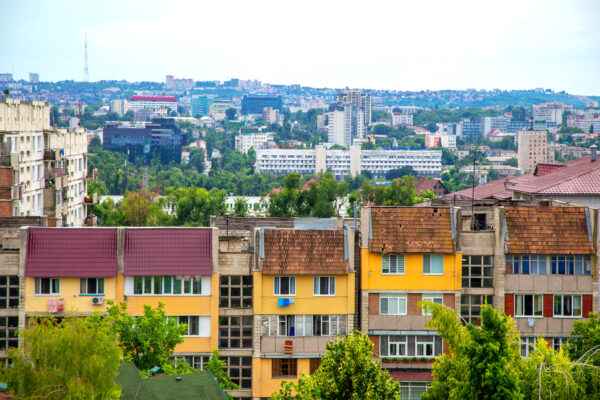 Parliamentary elections in Moldova on Sunday showed support for Prime Minister Iurie Leancă's shift toward the European Union and away from Russia but the ruling pro-Western parties were nevertheless on course to lose several seats as a result of their inability to tackle corruption.
With 85 percent of the votes counted on Monday, the outcome also showed the country eying its former Soviet master with the Communist and Socialist Parties, both of which advocate closer relations with Russia, winning 18 and 21 percent support, respectively.
Russia has hurt Moldova's economy by banning meat, vegetable and wine exports after the country signed an association agreement with the European Union this summer that put it on a path to membership.
A similar association agreement sparked this year's unrest in neighboring Ukraine. When former president Viktor Yanukovich unexpectedly pulled out of the treaty talks late last year, hundreds of thousands of Ukrainians took to the streets to protest the decision. Yanukovich resigned in February and Russian troops moved into the Crimean Peninsula the next month. After it formally annexed the territory, which headquarters its Black Sea fleet, the Moldovan breakaway region of Transnistria requested similar admission into the Russian Federation.
Transnistria is wedged between Moldova and Ukraine and home to half a million people. Moldova does not appear to have either the capacity or the intention of recovering the territory while Russia has ignored the region's request for annexation.
The Communists, who led Moldova until it became independent from the Soviet Union in 1991, do support integration with the European Union but seek to revise the country's trade agreements with the bloc to protect farmers from competition.
The Socialists, whose leader split from the Communists in 2011, are the only ones unambiguously in favor of strengthening ties with Russia at the expense of Europe. They also advocate the interests of Moldova's 9 percent ethnic Russian minority.
However, the two left-wing parties fell short of a majority to govern. A continuation of Leancă's coalition, which would have a five-seat majority under the preliminary results, seemed more likely.