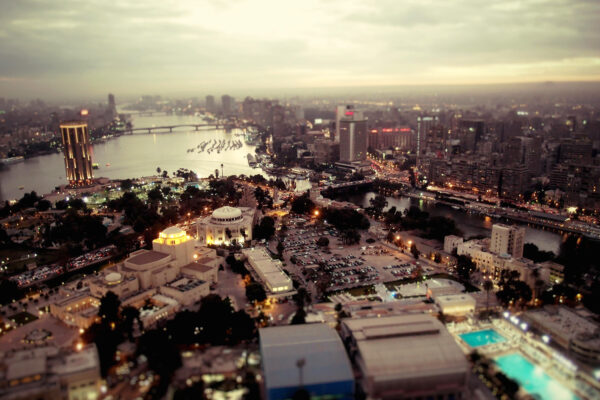 Egypt is stalling on the terms of a $4.8 billion loan from International Monetary Fund even as the country faces food and fuel shortages that could destabilize it before parliamentary elections are due to start in October.
One Western diplomat told the Reuters news agency that the Arab nation's Islamist government is under less financial pressure to finalize negotiations with the IMF after receiving $5 billion in aid from Libya and Qatar last week. "You can imagine them reaching that conclusion, that they have reached a short-term fix, it means they are not that beholden to the IMF," he said.
Yet Egypt might need all of Libya's and Qatar's money to pay oil companies which it owes $5 billion.
Moreover, with a $32 billion annualized trade deficit, the aid from fellow Arab nations can give Egypt no more than a couple of months of breathing room. Support from the IMF would only last Egypt several more weeks.
The country has experienced a spiraling economic crisis since the 2011 uprisings that toppled longtime ruler Hosni Mubarak led to the Muslim Brotherhood usurping power. Investment and tourism have dwindled while the budget deficit has risen to 11 percent of gross domestic product. Foreign currency reserves have shrunk to be able to cover less than three months of imports.
The Financial Times reported on Thursday that the country will be three to four million tons of wheat imports short this year. The fall of the Egyptian pound's exchange rate to just 60 percent of its 2012 value against the dollar has priced everything but bread out of the reach of the poorer half of the population which lives on $2 per day or less.
IMF negotiators urge Egypt to rein in oil sales and subsidies which account for a fifth of its state budget or 12 percent of GDP and raise taxes but the Muslim Brotherhood is reluctant to for fear or losing seats in October's elections.
Fuel subsidies benefit wealthier Egyptians more than the poor, few of whom own cars. "Estimates show that the richest 20 percent of the population in Egypt receives more than half of the spending on fuel subsidies," according to Caroline Freund, the World Bank's chief economist for the Middle East and North Africa. Yet many poor Egyptians also depend on subsidized LPG to cook food while millions of Egyptian farmers rely on cheap diesel to fuel their irrigation pumps.
Once it has burned through its remaining foreign reserves, Egypt will have little choice but to further devalue its currency unless it continues to rack up debts. Devaluation would raise the price of imported goods further and could cause higher inflation across the board.