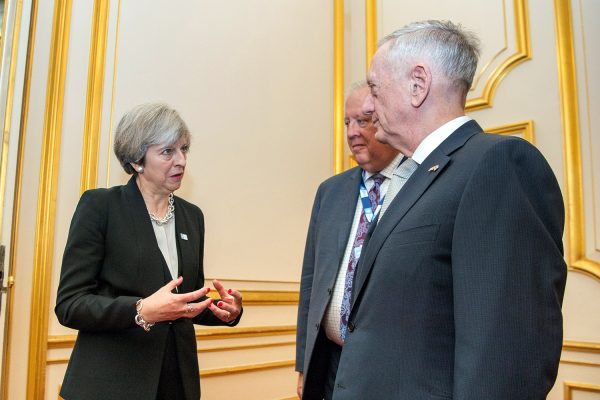 Britain's ruling Conservatives have lost their majority in Parliament, going down from 329 to 318 seats.
But they should be able to govern with support from the Democratic Unionist Party of Northern Ireland, which has ten seats.
Labour won 40 percent support — close to the Conservatives' 42.4 percent — and 261 seats.
Labour could only form a government with support from all other parties except the Conservatives. That seems unlikely.
Prime Minister Theresa May, the Conservative Party leader, has said she will not step down today, but a leadership challenge is expected at some point.
Final results
Good morning! Welcome to our post-election live blog.
Results are in from 648 out of 650 constituencies:
The Conservatives are at 317 seats, a loss of twelve and nine short of a majority.
The Democratic Unionist Party of Northern Ireland has won ten seats, up two, and would be able to give Theresa May a majority — but it would be a narrow one.
Sinn Féin, the Irish nationalist party, has won seven seats in Northern Ireland. They traditionally refuse to sit in Parliament, which means that in practice only 322 seats are needed for a majority.
The only good news for the Conservatives is that they have picked up twelve seats in Scotland, where they now have thirteen. The Scottish National Party lost 21 seats and have 35 left.
Labour has won 261 seats nationwide, including seven in Scotland, an overall gain of 29.
But that masks the scale of its victory. Support for Labour went up almost 10 percent across the country, at the expense of the Greens, Liberal Democrats, Scottish nationalists and United Kingdom Independence Party.
The Liberal Democrats picked up four seats and have twelve. The Greens still have one. UKIP lost its only seat in Parliament.