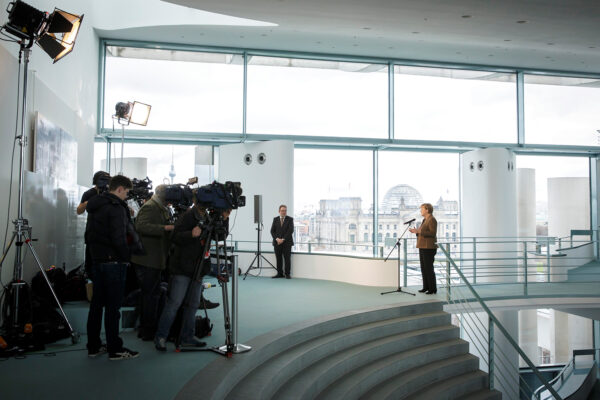 Saturday's election for the leadership of Germany's Christian Democratic Union (CDU) is also a debate over the future identity of the party.
Friedrich Merz, the darling of the right, would arrest Angela Merkel's twenty-year slide to the center and take the fight to the far right with small-government and law-and-order policies.
Armin Laschet, the prime minister of North Rhine-Westphalia, and Norbert Röttgen, a parliamentarian, fear Merz would throw away Merkel's gains with younger and women voters. They argue for continuity (critics might say muddling through), with Röttgen proposing a slightly more modernizing program.
Waiting in the wings are Jens Spahn, the ambitious health minister, and Markus Söder, the prime minister of Bavaria. Neither man is in the running for the party leadership, but they may yet hope to be nominated for the chancellorship. Spahn is a younger version of Merz, Söder a more solid version of Laschet. Read more "Merkel's Party Doesn't Need More Ideology"