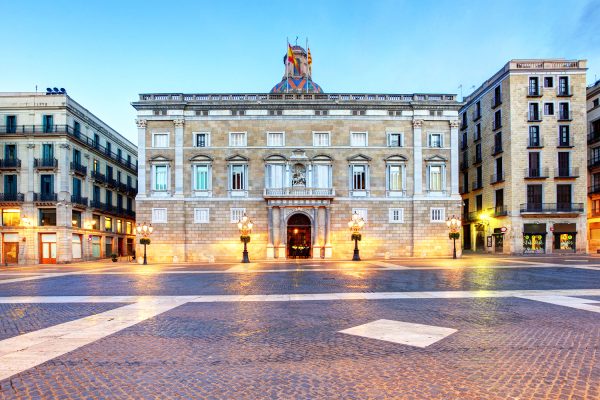 Successive Spanish governments have treated Catalan separatism as a legal, rather than a political, problem. This has done nothing to weaken support for independence. It has radicalized Catalans.
The dismissal of Catalan president Quim Torra is the latest episode in a decade-long legal drama. Spain's Supreme Court removed him from office on Monday for hanging a "partisan" banner from the balcony of his government's medieval palace in the center of Barcelona during the 2019 election.
The banner didn't express support for a political party, but rather called for the release of the nine separatists who were imprisoned for leading a failed breakaway from Spain in 2017.
Torra's removal triggers early elections, which polls predict the separatists will win.
He is the second Catalan president in three years to be unseated by the Spanish judiciary. His predecessor, Carles Puigdemont, was ousted after leading the 2017 independence bid. He fled to Belgium to escape prosecution. Read more "Spain's Judicialization of Catalan Separatism Has Failed"