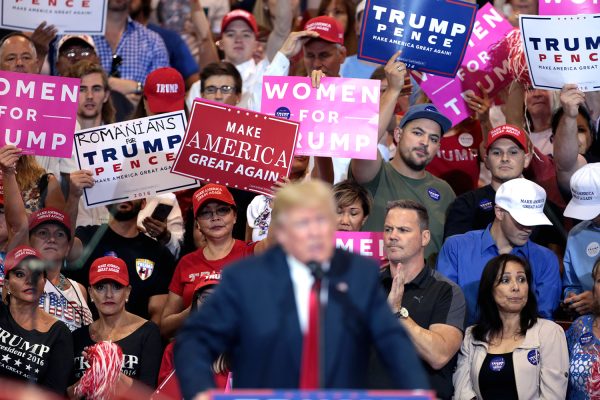 If, as expected, Hillary Clinton humiliates Donald Trump in America's presidential election next week, Republicans must quickly stamp out his nativist insurgency — or risk a hostile takeover by his supporters.
The immediate fight will be in Congress, where Republicans could face two big decisions:
Relent and allow Judge Merrick Garland, Barack Obama's relatively centrist nominee, to take Antonin Scalia's place on the Supreme Court or dig in and risk Hillary Clinton nominating a more left-wing justice in January.
Approve the Trans Pacific Partnership (TPP), a strategic and trade initiative with eleven other Pacific Rim nations that most Republicans support in principle — assuming Obama sends it to the Senate for ratification — or refuse to give the president a final "win" on his way out and risk the treaty being scuttled as a result of Clinton's stated opposition to it.
In both cases, Republican lawmakers are torn between doing the right thing and appeasing their hard-right base, which is now in thrall to Trump.
Principled conservatives should be able to justify approving Garland (Clinton's pick would be worse) and TPP (there was a time when Republicans supported free trade and containing China).
But principled conservatism is not what Trump and his movement are about. Read more "After Trump's Defeat, Republicans Must Purge His Insurgents"