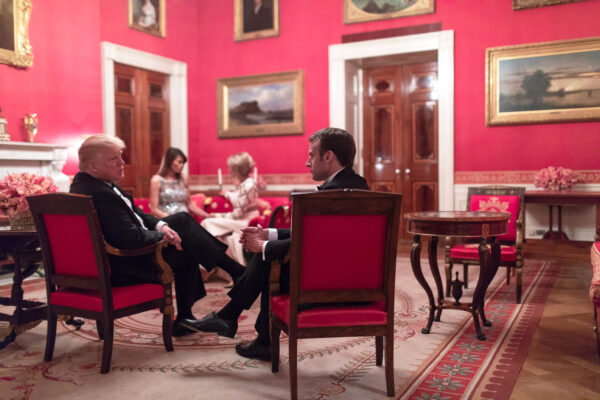 Der Spiegel laments that Angela Merkel is allowing Emmanuel Macron to take the lead in Europe.
The left-leaning weekly has complained for years that Merkel isn't bold and visionary enough, but they have a point this time: Macron has seduced both eurocrats in Brussels and Donald Trump in Washington while Merkel's authority in Berlin has been significantly reduced by a disappointing election result in September.
Also read Nicholas Vinocur in Politico on the French leader's transatlantic ambitions:
Macron is determined to restore France's greatness and Trump's friendship elevates Paris as a nuclear power with a seat on the United Nations Security Council at a time when Britain — usually Washington's preferred ally — is sidelined by the Brexit process.
Read more "Merkel Eclipsed by Macron, Mistaking Trump's Lies for Authenticity"