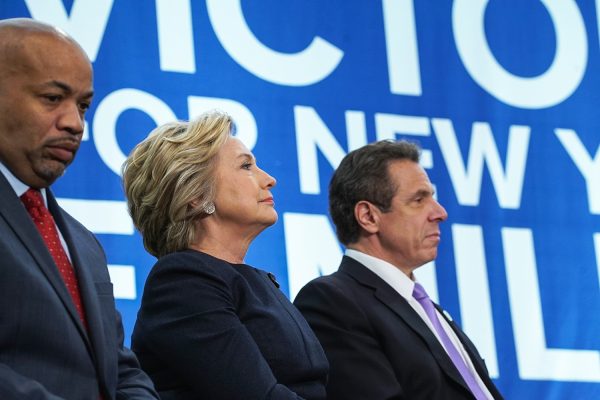 In Current Affairs magazine, Nathan J. Robinson takes issue with the centrism of America's Democratic Party.
The idea that Democrats can win elections by reminding progressives they have nowhere else to go and reassuring conservatives they won't go after big business is a dead end, according to Robinson:
For one thing, it doesn't work. Unless you have Bill Clinton's special charismatic magic, what actually happens is that progressive voters just stay home, disgusted at the failure of both parties to actually try to improve the country.
This is the left-wing version of the Ted Cruz philosophy: that you can win national elections by mobilizing your base instead of appealing to the center.
The evidence (PDF) is against it. (Also see Scott Alexander.)
A few fanatics might hold out if Democrats nominate too centrist a candidate, like Hillary Clinton, but the majority will make the rational decision and vote for the lesser of two evils, as many Bernie Sanders supporters did in November. Read more